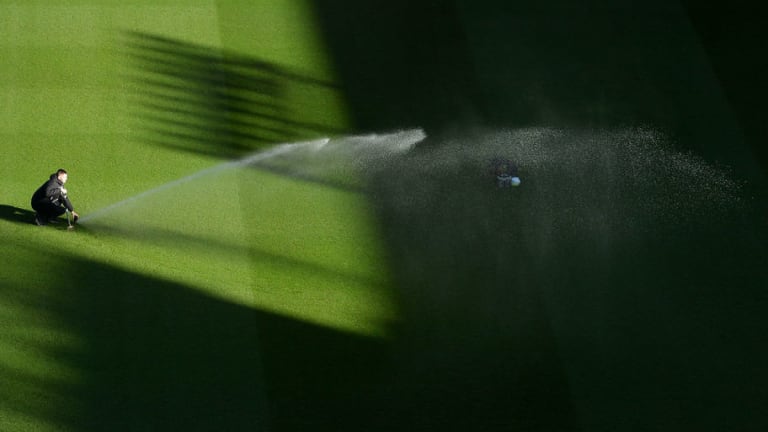 'I Couldn't Hold it in': Italian Keeper Apologises After Being Sent Off for Urinating During Match
Italian goalkeeper Armando Prisco has apologised after he was sent off for urinating during a Serie D match, but insisted that he had no other choice as he was unable to "hold it in". 
The Messina keeper was between the sticks during the Sicilian derby against fierce rivals Igea Virtus but was sent off with five minutes left after he was caught relieving himself behind an advertising board. 
Despite his absence in the final minutes, Messina (unlike their keeper) were able to hold on and the game finished goalless. 
"I pretended to do some stretches...I drink 2-3 litres of water per day," the red-faced Prisco later explained to Gianlucac Di Marzio (via Football Italia). 
"I actually passed water for the first time as soon as we got to the stadium, then before the warm-up, again once we were in the locker rooms and then during half-time. 
I just couldn't hold it in. I was trying to move around and looked like a crazy person. So, as soon as I saw play was halted for a substitution, I tried to take advantage of the situation," he revealed.
"I pretended to do some stretches behind an advertising board and nobody noticed…except for the referee, unfortunately.
"I immediately apologised and I didn't protest, as I know he was just following the rules. I do want to make it clear, though, that I did nothing obscene. I realise there were many children in the stadium and I tried my hardest to camouflage what I was doing.
"It wasn't the right thing to do, but I really couldn't hold it in!"