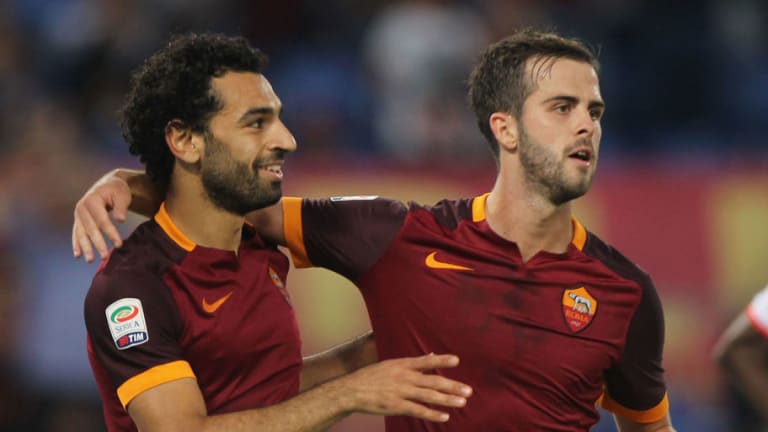 Roma President Bemoans Club Being Branded a 'Supermarket' After 'Messy' Few Years of Transfers
Roma president James Pallotta has hit out at critics who have referred to his club as a 'supermarket' for players - admitting that he was forced into selling prize assets in recent years for various reason - but is adamant that things are soon to improve.
It was last summer that Liverpool snapped up Mohamed Salah for a measly £36m - which now looks a fraction of what he's really worth. 
The year before that saw the Serie A outfit forced into giving Miralem Pjanic to league rivals Juventus; and while it seems clubs are able to come and simply cherry pick Roma's players, Pallotta is adamant that it isn't that simple.
He explained the situation to Sirius XM radio (via Football Italia):
"Things aren't as simple as a player goes or we transfer him. Let me give you an example. There's a frustration on my part that people say Roma are a supermarket," Pallotta began.
"When you think about it, Pjanic had a release clause and he had to go. Salah is tearing up the Premier League, he said he wanted to leave and had no time left on his contract, so we had no choice.
"There are things that go on behind the scenes that people don't realise, as either players want to leave or there are things we have to do. We're not just trying to sell players."
This summer it looks as though clubs will come circling for first choice keeper Alisson, but the arrival of sporting director Monchi give Pallotta hope of holding onto his best players:
"Monchi has had to deal with a lot of issues with Financial Fair Play and some of the mess we still had with that. There's a little more work to do, but we've identified a lot of items to make the team better for the next five years.