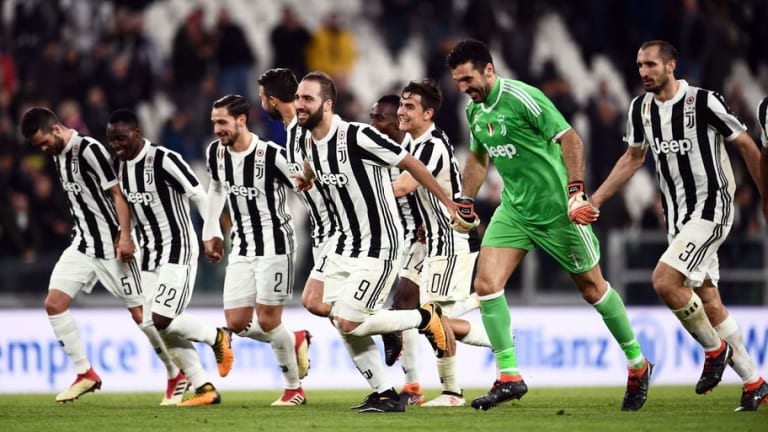 8 Teams That Always Rampage Through Their Domestic League
Sergio Agüero's emotional strike in the 93rd minute of the final game, with the last kick of the season, to win Manchester City their first Premier League title at the expense of arch rivals Manchester United. We all remember that, right? 
Well, that historical event would not have been possible if the Premier League had been a boring one horse race that season. Worryingly, a lot of Europe's top leagues are becoming more and more one sided, indefinitely ruling out excitement levels like the ones that Aguero generated; which, in all honesty, makes for a fairly boring season as a neutral. 
It must be enjoyable for fans of the team dominating their league, but for everyone else, we'd much rather see a title race go right down to the wire. 
With that in mind, here are 8 teams that always run away with their respective league title...
Celtic
The Scottish Premier League had always been a notoriously two-sided race for the title between Celtic and Rangers, but after the latter were liquidated and consequently relegated to the Third Division, the Bhoys have had an easy ride. 
Brendan Rodgers' men have won the last six SPL titles consecutively. Their 2017 success came as a result of an entire domestic season without defeat, in which they finished 30 points ahead of second place Aberdeen on a record 106 points. 
All that winning must get quite boring, surely?
Juventus
The Old Lady have, like Celtic, have won the last six titles on offer to them, although their achievement overshadows the Scottish side's due to the level of competition. 
Juventus are the most successful side in Italian history, winning Serie A on 33 occasions, whilst they hold two records for most consecutive title wins (five between 1930/31 - 1934-35 & six between 2011/12 - 2016/17).
Massimiliano Allegri's side could add a seventh success this season, although they are being seriously challenged by Napoli who are just two points behind. 
Bayern Munich
The most successful club in German football history, Bayern Munich have won a record 27 domestic titles as well as 18 national cups. The Bavarians, managed by Jupp Heynckes, are the current reigning champions of the Bundesliga and have also won the last five up for grabs. 
After a poor start under former boss Carlo Ancelotti, Bayern are currently 17 points clear in the Bundesliga and are close to a record sixth consecutive league success. 
Easy work.  
Olympiakos
Since their founding in 1925, Olympiakos have become the most successful footballing side in Greek history. Their record of 44 Greek League titles is second to none, whilst they also hold the record for most consecutive titles wins (seven between 1997-2003 & 2011-2017). 
Surprisingly, they sit in second this season, one point behind AEK Athens, although the current table toppers have some way to go before emulating Olympiakos' feats. 
BATE Borisov
Perhaps the most dominant team on this list, BATE Borisov have won the Belarusian Premier League title a record 14 times, with 12 of those coming consecutively in the last 12 years.
The club are also the only Belarusian side to have qualified for the Champions League group stage, and have won three Belarusian Cups and four Belarusian Super Cups; their dominance doesn't look to be coming to a halt anytime soon. 
APOEL 
The most popular and successful football club in Cyprus, APOEL have won a staggering 26 national championships, 21 cups and 13 super cups, and are also the only Cypriot club to feature in the Champions League quarter finals. 
APOEL have won the last six league titles at a canter and continue to compete on the European stage; Cypriot football knows no other club like it.  
Basel
Raphael Wicky's side have beaten both Manchester clubs in the Champions League this season, and whilst that may surprise a few, the Swiss side are actually a quality outfit. 
Basel have been Swiss national champions on 20 occasions, including winning the last eight Swiss Super League titles in a row; that feat made all the more impressive given their respectable European exploits.  
Ludogorets
The Bulgarian side have won their domestic league every season for the last six years, and also became the first Bulgarian team to win the league back in 2012 after winning the league, Bulgarian Cup and Bulgarian Super Cup. 
Dimitar Dimitrov's men were also the first Bulgarian side to score points in the Champions League back in 2014 as a result of their huge domestic success; the club is growing every season and looks set for a trophy laden future. 
This article is brought to you by Rampage, in cinemas this April.
Watch the trailer below: