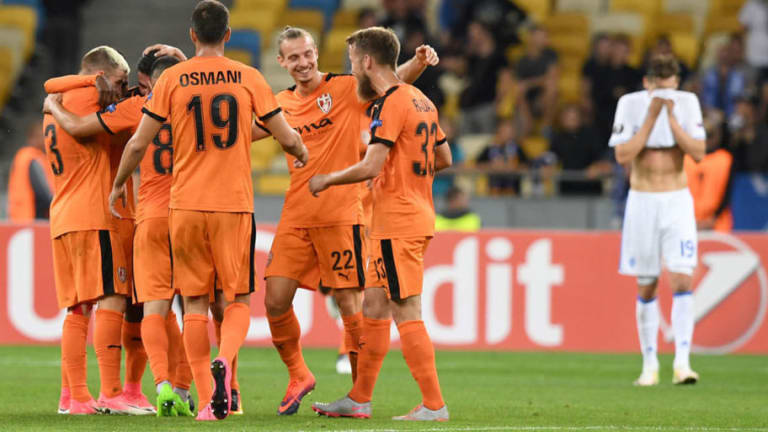 Albanian Side Handed Massive 10-Year European Ban by UEFA Over Match Fixing Allegations
Albanian side Skenderbeu have been handed a 10-year European ban by UEFA and fined £1m after being charged with match fixing.
As reported by Tirana Times, the charges against Skenderbeu are concerning games in the Champions League, Europa League, Albanian Liga and friendlies since 2011. 
Skenderbeu had initially been handed a one-year ban by UEFA in 2015, although this was descried as a "preliminary ban and that the UEFA disciplinary bodies were considering real disciplinary measure," before Europe's football governing body handed out the biggest ban in their history. 
News of the ban has not gone down well with club president Ardian Takaj, who is adamant that the club is innocent of any wrong doing and will hopefully be exonerated as a result.
Takaj said: "We are clean of this story, it was an expected decision. We are convinced of our innocence and even if the Court of Arbitration for Sport upholds this decision, we will address Switzerland's Federal Court."
(You may also be interested in Carlos Tevez Slams 'False Rumours' Over Calf Injury Sustained in Apparent Prison Football Game) 
The chances of the Court of Arbitration of Sport upholding UEFA's decision are slim, with a best-case scenario being a reduced ban, although judging by Takaj's comments, the club are willing to go over their head to clear their name.
Skenderbeu, named after Albanian hero Skanderbeg, currently sit top of the Albanian Superliga, 15 points ahead of second placed Kukesi, although winning the league will mean no qualification to either the Champions or Europa League, for now at least.