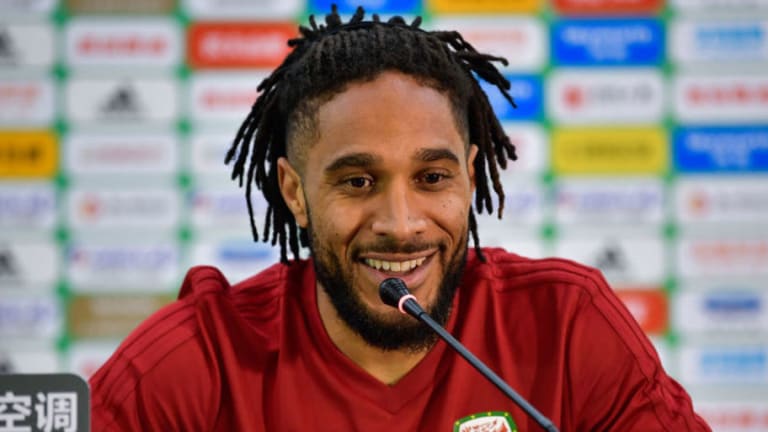 Ashley Williams Generously Donates to Pay Off Headstone Fund for Teenage Cancer Victim
Current Wales captain and former Swansea skipper Ashley Williams has made a generous donation to pay the remainder of a fundraising campaign to buy a headstone for a young Swansea cancer victim.
The fundraiser was organised in early January to purchase a headstone for the final resting place of 16-year-old Dylan Gunner, who passed away in July 2015 after battling cancer for three years following a brain tumour diagnosis.
£2,800 of a £4,000 target had been reached when £1,200 was donated by the Everton defender who had spent time with Dylan before he passed away, where he was even a bearer at his funeral - as per Wales Online.
Sarah Morgan, who was behind the campaign after spotting a crack in the cross on Dylan's resting place, said of Williams' donation: "It was incredible. What a gentleman, and the way he did it was brilliant. 
"He did not come in like the big I am, he was not looking for glory, and he told us if we did not go ahead with the events we still have planned in his name he would not do it."
The 16-year-old's courageous fight with cancer saw him awarded the Little Star award from the Cancer Research charity for his bravery throughout his three-years of treatment.
His headstone is now being selected and is expected to be in place within three to four months time. 
Williams is known to be very generous with his time and money and has even set up his own charity, WillsWorld, which aims to help under-privileged children. 
(You may also be interested in Sam Allardyce Dismisses Concerns About His Job as Toffees' Up and Down Season Continues)