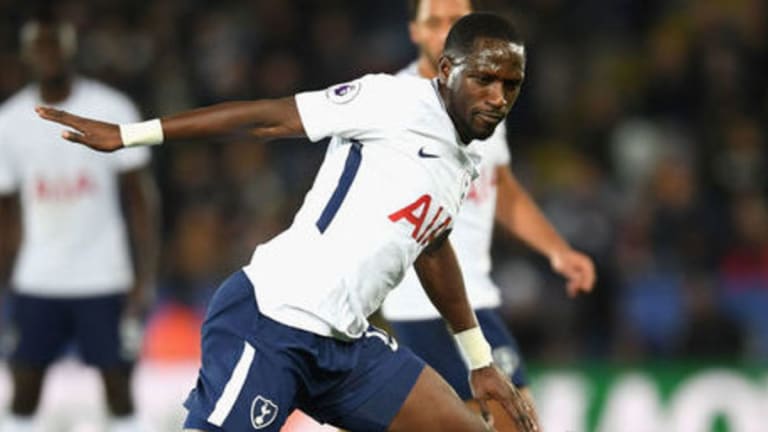 Football Fans Troll Moussa Sissoko After Hilarious Social Media Gaffe
Football fans have flocked to the social media of Tottenham's Moussa Sissoko to make jokes at the midfielder's expense following his hilarious response to a typo in one of his tweets.
The French internationals career at Tottenham has been anything but smooth sailing and the club's fan base have likened his gaffe online to that of his stuttering career with the north London side following his arrival from Newcastle in 2016. 
Sissoko had posted a photo on Twitter of him and Victor Wanyama as he looked to jokingly tell his fellow midfielder to stop grabbing him because the ball was nowhere near the pair. 
However, the 28-year-old forgot to actually include the word 'ball' in his tweet which led to some confusion. But it was his response to his own post the following day which takes the cake as his realisation of the error led him to saying: "I forgot to add ball."
(You may also be interested in Mauricio Pochettino Admits Toby Alderweireld Isn't an Automatic Starter as Contract Battle Rages on)
It did not take long for the jokes to follow as many looked to mention the uncanny likeness on the field, with one fan saying: "It's okay Moussa this isn't your first time forgetting the ball."
Although Tottenham manager Mauricio Pochettino labelled the 28-year-old as one of the club's 'most important players', the Spurs faithful are not as convinced if their responses on Twitter are anything to go by...