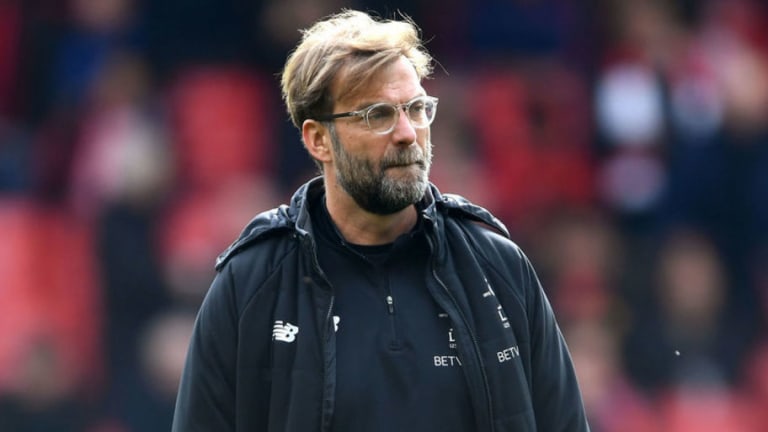 Jurgen Klopp Calls Brexit a Decision 'for Old People in the Countryside' and Questions Choice
Jurgen Klopp has questioned whether the United Kingdom has made the right decision in deciding to leave the European Union.
The UK will enter a transitional period with its European neighbours this time next year as Brexit begins to take full effect but, speaking to the Telegraph, Klopp queried whether it was in Britain's best interests to leave the union it's been a part of for 40 years.
Football in England, Scotland, Wales and Northern Ireland will be affected by the UK ending its relationship with the EU, with the likes of visa permits likely to be required for foreign imports to ply their trade in the Premier League and other leagues in Great Britain.
And Liverpool boss Klopp, who freely admitted that he wasn't an intellectual on the matter, stated his opinion that the UK - and the EU - would be worse off for not continuing to maintain their close ties from March 2019 onwards.
He remarked: "You can't have all the benefits of being part of a team and then behave like a star. If you help your mate be the best, he can be, and he will make you the best as well.
"If I have a problem in a family, if I have a problem somewhere, then I stay in the family, stay in the club and sort the problem.
(You may also be interested in Liverpool Fans React to Crystal Palace's Painful Reminder Ahead of Weekend Meeting)

"There were hard times in the last two years in the EU with Greece, countries in southern Europe really struggling financially, then refugees because of the crisis in Syria. But that's a problem for all people. Let's sort it together.
"I am maybe not the best-informed person [but Brexit] was like countryside against cities, was a little bit young against old and that is not how democracy should work.
"If you have to make a decision for the whole country, then find a solution for the whole country and not for old people in the countryside. That is all."
Klopp penned a new deal with Liverpool to keep him an Anfield until June 2022 as he looks to build upon the good work he has conducted on Merseyside so far.