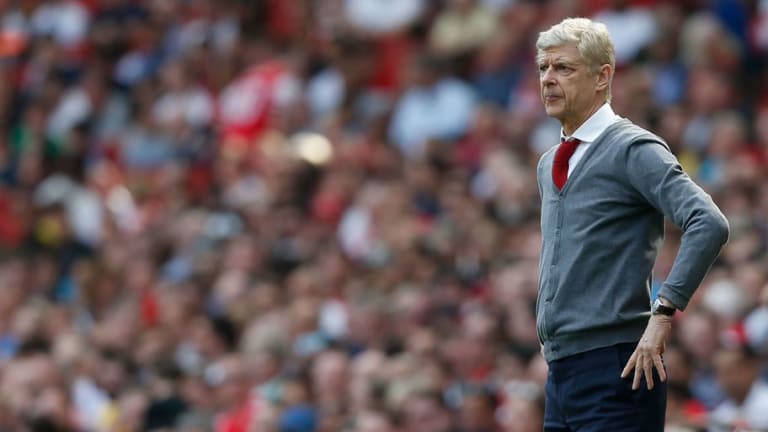 Report Claims Arsene Wenger Made Decision to Leave Arsenal a Month Ago Over Fears of Being Sacked
Arsene Wenger reportedly decided to bring an end to his 21-year reign at Arsenal an entire month ago, after it became clear to the Frenchman that the club was preparing to relieve him of his duties once the current season came to an end.
The news was a huge shock to everyone when the Gunners boss announced his decision to leave north London. While Wenger's departure had to happen eventually, it seemed that no one actually believed his Emirates exit would be happening so soon.
However, according to the Daily Mail, Wenger himself (along with a fey key people) knew that his time at the club was up an entire month ago.
It was a decision taken reluctantly, but he felt it best to leave with his head held high rather than have a brilliant career with the Gunners tarnished by being fired. It's reported that the most obvious factor was that key club staff have been meeting behind Wenger's back, in preparation for life without the boss in north London.
Wenger will still be paid the remaining £10m on his contract - which would otherwise see him continue to stay in charge of the club until the end of next season.
Wenger has no desire to leave management, and at 69 years old, still believes he has enough in him to continue with the hands on work rather than settle for a role as director of football.
As for his replacement, head of football relations Raul Sanllehi is in charge of who gets appointed next, leaving former Barcelona coach Luis Enrique (with whom he has previously worked with) the clear favourite to take the reigns.
However, owner Stan Kroenke isn't looking to rush into a decision, and will apparently consider the likes of Brendan Rodgers, Max Allegri, Leonardo Jardim and Joachim Low.