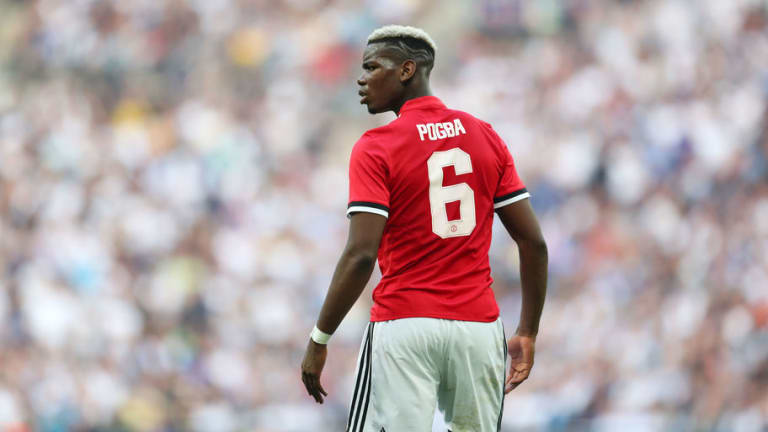 Paul Pogba Reveals the Advice Juventus Legend Gianluigi Buffon Gave Him During Turin Stay
Paul Pogba has drawn a fair bit of stick for the number of hairstyles that he has shown off since he moved back to Manchester United two summers ago.
The France international seems to change his appearance more times than necessary, but the midfielder has secured an unlikely ally in his pursuit of being something of a fashion icon, if he can be deemed one.
Indeed, Pogba spoke to the Canal Football Club show recently to discuss a number of topics including his relationship with United boss Jose Mourinho and the aforementioned hairstyles.
And the 23-year-old explained how former teammate Gianluigi Buffon - a stylish guy in his own right - told him not to let the haters concern him and do what he pleased - with regards to things off the pitch - as long as it didn't affect what he did on it.
Pogba said: "As Buffon said to me: 'You are young, you have the future ahead of you. You have your haircuts, you dress as you like: it is on the pitch that matters'."
(You may also be interested in: Jose Mourinho 'Risking Dressing Room Mutiny' After Public Criticisms of Man Utd Squad)

Wise words from the legendary goalkeeper for Pogba then, it seems - but it hasn't prevented the United youth product from chopping and changing his hairstyle throughout his spell back at his former stomping ground.
Pogba has started to rediscover his best form in a Red Devils shirt recently after he went off the boil throughout the second part of the campaign, with reports suggesting he had fallen out with Mourinho in Manchester.
Brushing off those rumours, however, Pogba has since put in some sound displays in the heart of midfield and it wouldn't be surprising to see him go from strength to strength again from here on out.