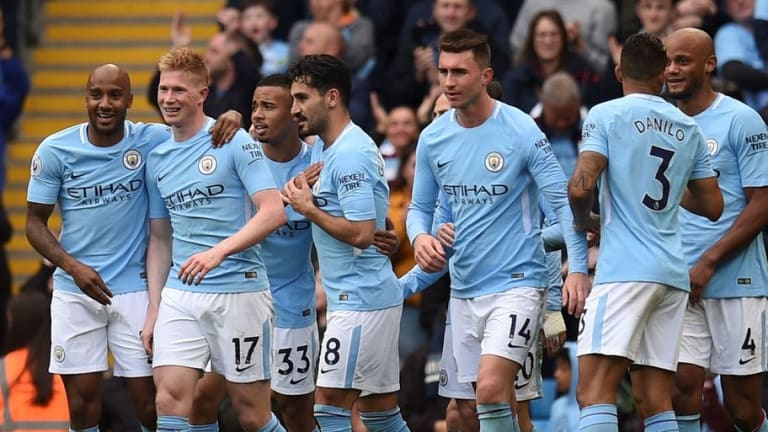 REVEALED: Premier League Fans Vote for the Greatest Premier League Side of All Time in 90min Poll
A lot has been made of who is really the greatest Premier League side of all time, especially after Manchester City's exploits this season and Arsene Wenger's imminent departure reaping up memories of the Invincibles. 
The pair are almost inseparable. Pep Guardiola's side are on course to break numerous Premier League records this season, although it is hard to see past a team who literally went an entire league season unbeaten. 
If only there was some sort of voting based system in which fans could decide this hot debate once and for all. Oh, hang on...
You have decided that the Arsenal side of 2003/04 is the greatest Premier League team of all time, with Arsene Wenger's Invincibles claiming a significant 32% of the vote. 
The Gunners team, containing the likes of Thierry Henry, Patrick Viera, Robert Pires, Dennis Bergkamp and Sol Campbell became the first, and only, team to win the league without losing a single game. The north Londoners finished 11 points ahead of second placed Chelsea, conceding just 26 goals. 
A fair way behind in second place is Sir Alex Ferguson's title winning Manchester United side of 1999/00, a season which saw the Red Devils finish as champions by a record 18 point margin. They also scored 97 goals on the way to their sixth title in eight seasons. 
Quite humorously, the current highly acclaimed Manchester City side doesn't even finish third in the voting, that title instead going to another Man Utd side managed by Ferguson. 
United's 2007/08 side finished the season with a Premier League and Champions League double under their belts, as well as a Community Shield victory to boot. 
Guardiola's current side does in fact finish joint fourth in the rankings, scraping 12% of the vote alongside the 'Other' option. Perhaps that is unfair, given the fact that we have witnessed some of the most free flowing football this league has ever seen. 
Maybe it is down to the fact that the season isn't over yet, and as a result of that, the Citizens haven't had the chance to officially break some long standing records, such as most goals scored and most points earned. 
Jose Mourinho's Chelsea side of 2005/06 earned the lowest amount of votes, gaining just 6%. The Blues won 29 of their 38 games and conceded just 22 goals, as Mourinho drilled a watertight defence towards a second successive league title.