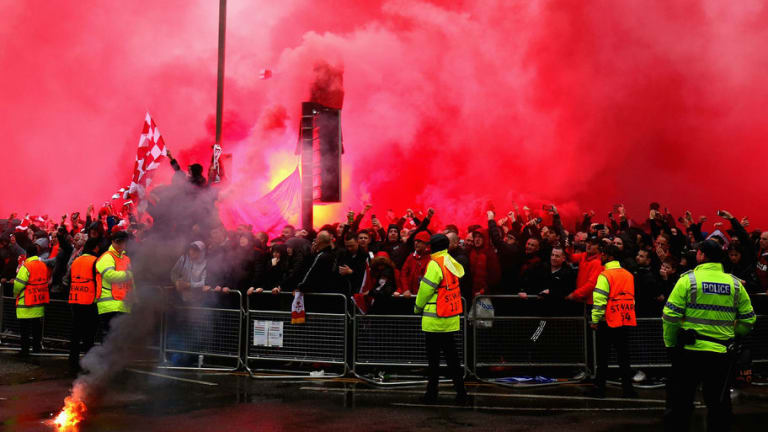 VIDEO: Police Investigating As Liverpool Fan Injured Following Attack by Roma Fans Outside Anfield
A Liverpool fan is reported as being seriously injured after being attacked and beaten by a group of AS Roma supporters outside Anfield on Tuesday night.
The Italian side travelled to the Merseyside for the first leg of their Champions League semi-final against the Reds. But the build up to the match wasn't without incident, as video footage has shown a fight breaking out prior to the start of the game.
The violent scene erupted near the Albert Pub, which left one male badly injured, with reports claiming that the victim was stabbed by one of his assailants.
This comes after Reds fans attacked Manchester City's team bus ahead of their home tie in the quarter-final. After the incident an increased Police presence was expected for the semi-final at Anfield.
Merseyside Police have since confirmed that they are investigating a "serious assault" of a man outside of the pub and have appealed for witnesses.