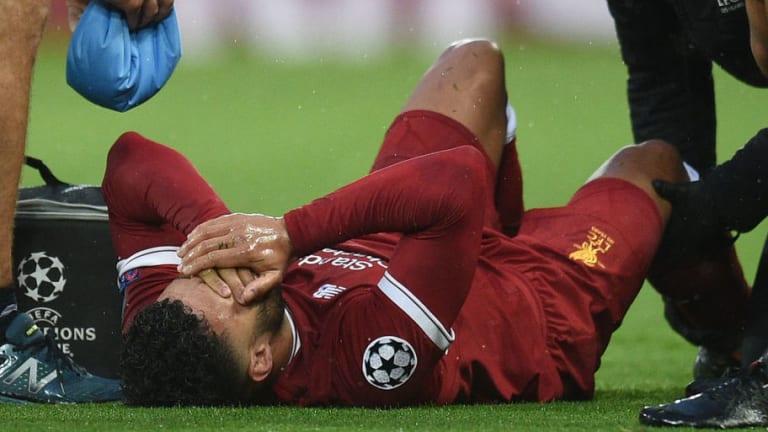 Liverpool Star's World Cup Place in Doubt After Suffering Cruel Champions League Knee Injury
Liverpool midfielder Alex Oxlade-Chamberlain is potentially at risk of missing the World Cup with England this summer after he was stretchered off with a worrying knee injury during the Reds' 5-2 Champions League thrashing of Roma on Tuesday night.
Oxlade-Chamberlain, who would have been a cert to make the final England squad for the tournament after an impressive second half of the season at club level, suffered the problem in his right knee while attempting a sliding challenge in the first half.
According to The Times, the Liverpool player will have a scan on Wednesday or Thursday to assess the damage. But manager Jurgen Klopp has explained that medical staff are already quite concerned as things stand, suggesting it doesn't look good.
"It's probably a really bad injury," Klopp said in a post-match interview published on LiverpoolFC.com. 
"If we can say that already before the scan, that's never good news so that means for us it's a massive blow, of course."
With the World Cup less than seven weeks away and the deadline for countries to name final squads around five weeks away, any sort of injury that isn't a very minor damage will leave 24-year-old Oxlade-Chamberlain's chances of going to Russia in very serious doubt indeed.
His participation in the rest of Liverpool's season, which is now likely to include the Champions League final at the end of May, is also in severe danger.
Having been treated for several minutes at the side of the pitch, there was a moment as he was being stretchered away that the player appeared to be praying. It could be that, there and then, he already feared his season and World Cup dream might be over.