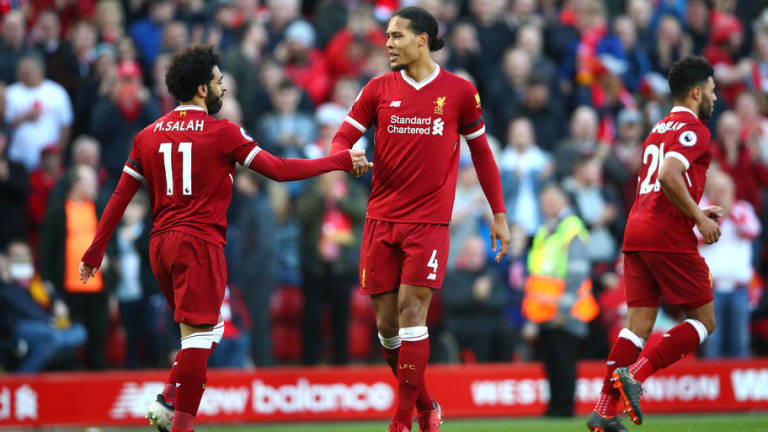 No.1 Party Anthem: Mohamed Salah Reveals Even Liverpool Teammates Sing Catchy 'Egyptian King' Chant
Mohamed Salah has revealed that even his Liverpool teammates have taken to singing the catchy 'Egyptian King' chant that has been heard around Anfield this season, breaking out into song in the changing room after games.
Salah himself is a big fan of the chant, which borrows the tune from James' 90s hit 'Sit Down', ironically a band hailing from Manchester.
"That one, I love it most," Salah told CNN about 'Egyptian King'.
"I heard it one time at a game, then after that I heard it at every game," he added.
"Most of the time, you hear it from the beginning [of each game], so you have more pressure to do something because they are already singing it.
"But I love it. The players also sometimes do it in the changing room."
After Salah's two goal performance against Roma in the Champions League on Tuesday night, just imagine James Milner and Jordan Henderson dancing in the home changing room, singing 'Mo Salah, Mo Salah, Mo Salah, running down the wing'...