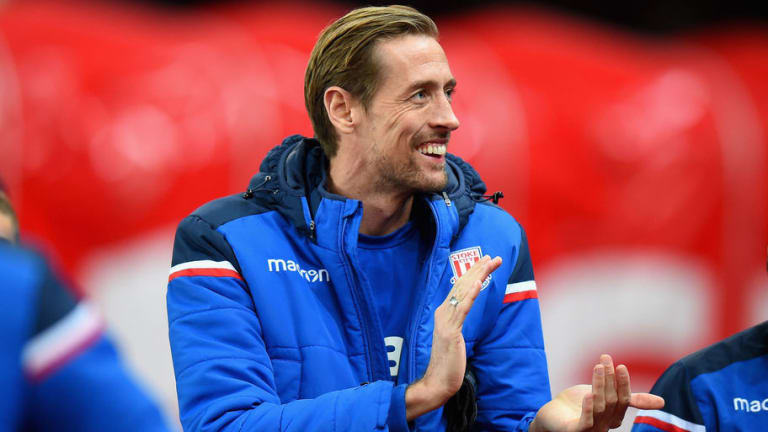 Publish date:
PHOTO: Peter Crouch Continues Twitter Comedy Career With Response to Royal Baby Announcement
Peter Crouch has for a while been one of the best footballers to follow on social media. No scheduled club photo tweet with a couple of added emojis for Crouchie, no sir. The veteran beanpole likes to keep it original and genuinely funny online.
The popular England star took his self-deprecating comedy to the royals this week, as they welcomed a new addition to the British monarchy.
As Prince William and Kate Middleton had their third child, Crouch just couldn't resist the opportunity to congratulate them with the perfect tongue-in-cheek response.
Kensington Palace tweeted a welcome message with a picture of the royal couple looking skyward. The Stoke City striker decided to turn this into a quip about his famed height, adding: "Congratulations! It was a pleasure sharing your big day with you."
However, while Crouch basked in the likes and retweets, it was his wife Abbey Clancy who would have the last laugh, seizing on the opportunity to mock her husband with her response: "Why are you never this funny at home."
It's not the first time Crouch has created a stir on social media either, becoming very active on Twitter over the past few years.
The 6ft 7in forward is always joking around on the site whether it's mocking his fellow professionals or simply mocking himself.
With the striker turning 38 next year, his footballing career is nearing its end, but it seems the Englishmen could have a promising future in comedy.