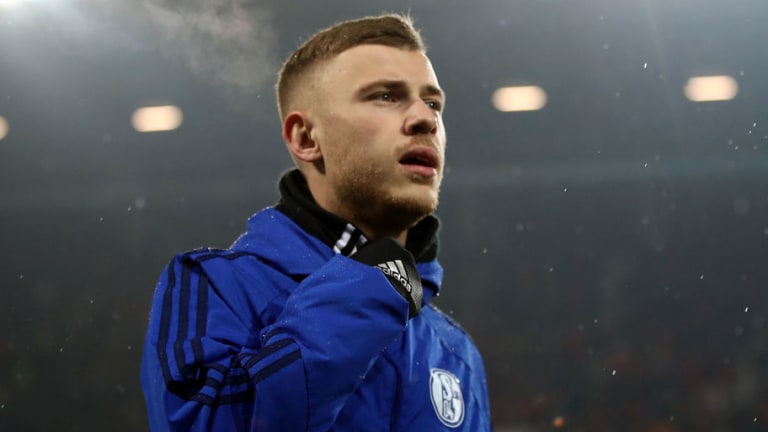 Schalke have confirmed that talented 22-year-old midfielder Max Meyer will leave the club as a free agent when his contract expires at the end of the season, becoming the latest in a growing list of players to do so in recent years.
The news has been publicly relayed by Schalke chief executive Christian Heidel.
"Max Meyer will definitely leave Schalke this summer," he said on Thursday morning. "We're dealing with the situation very professionally. It's all been very amicable."
It was certainly expected after Heidel had confirmed at the end of March that there was no offer on the table and that the player had no desire to continue talks.
Meyer has been heavily linked with Liverpool
 and Tottenham in recent months. Arsenal are another Premier League club who have been mentioned in the gossip columns and he has been described by some as a possible 'heir' to Santi Cazorla, who may never play again.
Atletico Madrid and even Barcelona have been rumoured as possible destinations.
Meyer has been in the Schalke first team since 2013 and already has close to 200 senior games under his belt. He made his international debut for Germany in 2014 and was part of the Under-23 squad that collected an Olympic silver medal in 2016.
(You may also be interested in 'Local Heroes: 14 Home Grown Players Who Led Their Clubs as Captain')
Joel Matip and Sead Kolasinac both left Schalke for free to join Liverpool and Arsenal respectively in the last two summers, while current star player Leon Goretzka has already agreed a deal to sign with Bayern Munich this July.