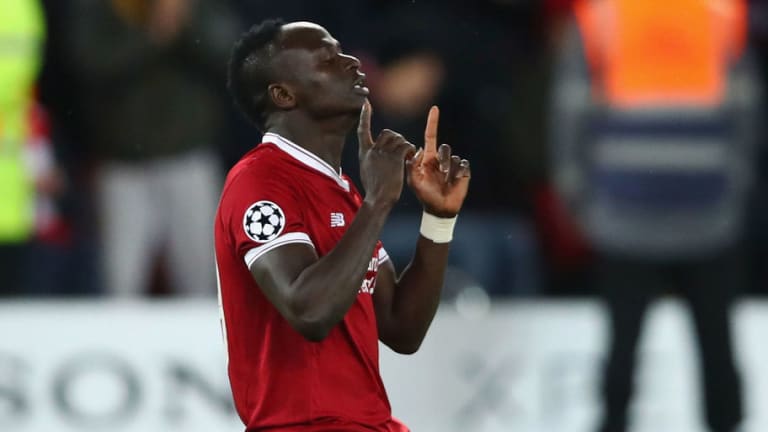 'It's Not That Serious': Jurgen Klopp Offers Positive Update on Key Liverpool Forward
Liverpool manager Jurgen Klopp has confirmed that the injury suffered by star forward Sadio Mane this week is 'not that serious', explaining that the Senegalese speedster could even be involved on Saturday when the Reds face Stoke in the Premier League.
The only thing that could stop Mane from taking to the field against the Potters is that it is Saturday's lunchtime kickoff.
"Of course there is something. We will see," Klopp said when quizzed on Mane's fitness at his weekly press conferences, via LiverpoolFC.com.
"It is not that serious; there is a chance for tomorrow. If we use that chance or not… it is quite early in the day," the boss added.
"In these times, you always have to use each second and minute, speak to the player, speak to the Doc, speak to the physiotherapists and all that stuff. At the end, you have to make a decision and I will make a decision."
With Liverpool still needing to finish off the Champions League semi final against Roma next week, it may be that Mane isn't risked so that he has a better chance of starting on Wednesday.
This weekend will be Liverpool's first game without Alex Oxlade-Chamberlain after his season met a premature end when he was stretchered off during the first leg against Roma, ruling him out of the World Cup with England as well as the Reds' remaining games.
"I cannot believe that this wonderful player, person, boy, guy, whatever, in such a positive situation, helping the team, having a clear, clear challenge, something like this happens. I really have no words for that," Klopp said on the sad news.
"It's just a shame, it's not fair, to be honest. But that's how life is sometimes and, how do we say it, if you get a lemon you make lemonade of it and that's what we have to do."