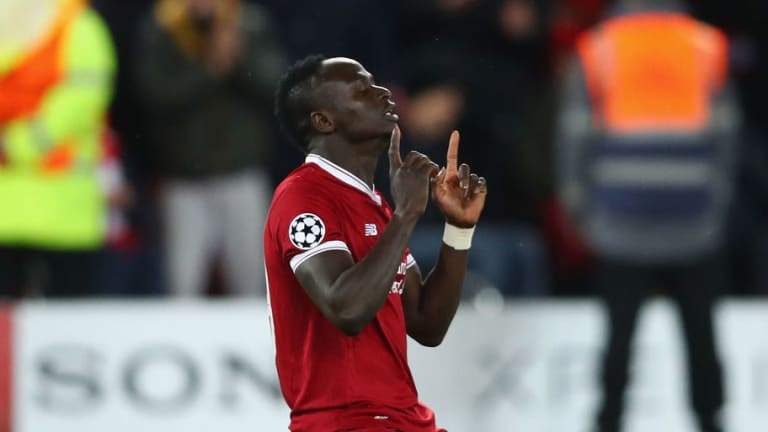 Jurgen Klopp Provides Update on Sadio Mane's Fitness As Attacker Misses Stoke Stalemate
Liverpool boss Jurgen Klopp has said that Sadio Mane should be ready for the Reds' second leg clash against AS Roma on Wednesday, following the Senegalese attacker's absence during their 0-0 draw against Stoke City at Anfield on Saturday.
The forward, who missed training on Thursday with an injury issue and was pictured visiting a hospital, was a late decision for Saturday's game. Fans were left sweating as he was ultimately left out for the stalemate at Anfield.
Klopp, though, has since confirmed that the player will be back in the team for the Champions League fixture.
"Jurgen Klopp expects Sadio Mane to be available for Wednesday's Champions League semi-final second leg against AS Roma," a statement on Liverpool's official website reads.
"Sadio did not play but he will be fine for Wednesday," the German was also quoted as saying.
The Reds will take a 5-2 advantage to Italy when they travel in the hopes of closing out the fixture and securing a place in the Kiev final.