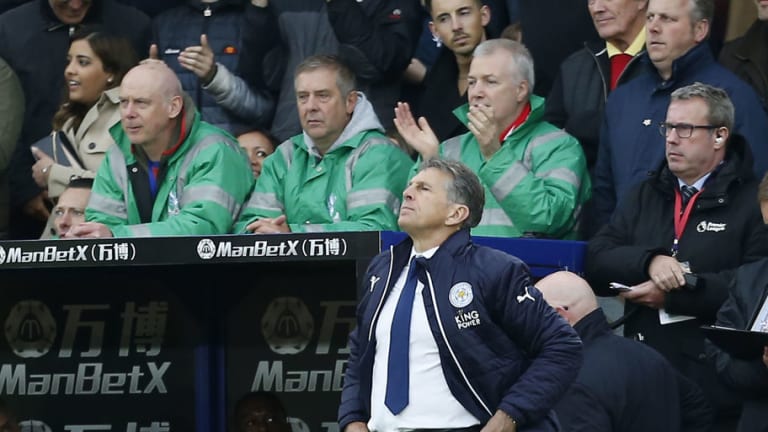 Leicester manager Claude Puel felt hard done by in his side's 5-0 defeat to Crystal Palace and admitted the result was 'tough to accept.'
The Frenchman has been under fire this week, with suggestions growing that he may be fighting for his job this weekend and this convincing defeat will have certainly done him no favours as Leicester's end of season form went from bad to worse.
They never really looked at the races throughout the game and found themselves 2-0 down at half time. Things went from bad to worse when Marc Albrighton was sent off in the 56th minute and Palace ran riot late in the game.
Speaking after the game, Puel said: ''It's a tough game for us. From the beginning of the game it was not too bad and there was good balance. I think we had the first chances to score in the game but when they scored they took confidence.
''For us it was the opposite and in the last 25 minutes we lost a lot of duels and with it the balance. It was important to come back in the second half with a good reaction.
''We tried to make a tactical change but after five minutes there was the injury to Wilfred Ndidi and then the sending off and a penalty. 
''With the changes we didn't have a solution to have a better balance in the team. We tried to come back into the game but we conceded three goals in the last 10 minutes. It's difficult to accept.
When asked about Wilfred Ndidi's injury, Puel added: "I hope it is not a serious injury for Ndidi and I hope he can play in the World Cup, all the scenarios today were bad for us. We will see. It is a hamstring injury. I hope it is not serious of course because it is an important moment."