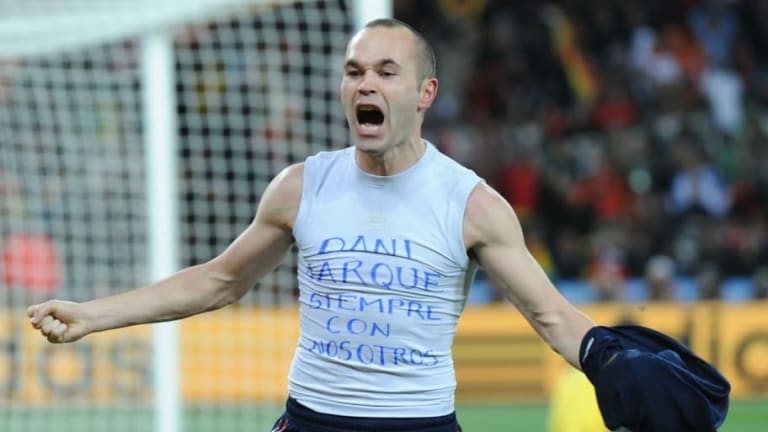 Barcelona Legend Andres Iniesta Discusses Struggles With Mental Health in Candid Interview
Barcelona legend Andres Iniesta has spoken of the toll his mental health took on him before the 2010 World Cup in South Africa, revealing he felt he 'couldn't take it any more.'

The midfielder, who will join Japanese side Vissel Kobe on July 1, was talking to Antena 3 TV and said that the passing of his friend Dani Jarque before the big tournament hit him hard.
Jarque, who was one of Iniesta's youth team colleagues for Spain, suffered a heart attack and sadly passed away in August 2009.

He said, as quoted by Goal: "You feel that it's not you, that you don't enjoy things, that the people around you are just people. You have no feelings or passion. You end up feeling empty inside and there is a moment that you realise that you cannot take it anymore.
"I had the ability to see that I needed to see someone to get out of that situation. The important thing is that in that period I never lost the spark."

Thankfully Iniesta didn't lose the spark, as he went on to win Spain the World Cup that year, scoring an extra time winner against the Netherlands in the final; a goal which he dedicated to Jarque.
He will be hoping to have a similar sort of impact in Russia, after being selected by manager Julen Lopetegui, with La Roja failing to get out of their group four years ago in Brazil.

Iniesta added: "We have a good team, a good mix of young people and those with more experience. We will go with a lot of expectation, I think we had two warnings at the European Championships and in Brazil which means that we have our feet on the ground."