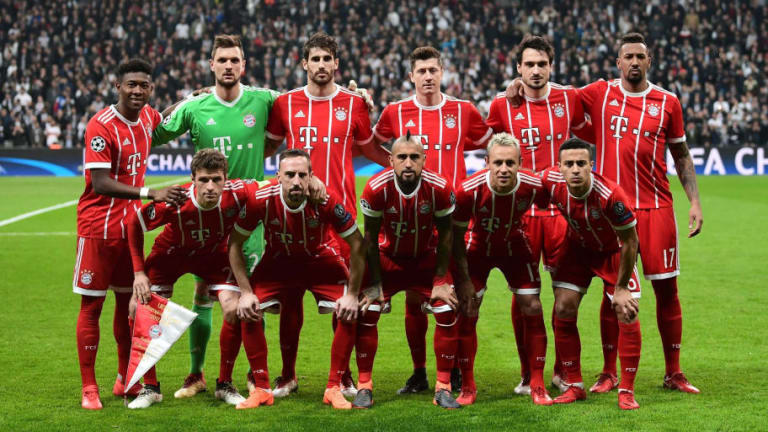 Bayern Munich Open to Selling 4 Big Names This Summer if 'Lucrative' Offers Are Made
Bayern Munich are reportedly open to selling any one of Thiago Alcantara, Jerome Boateng, Arturo Vidal or Juan Bernat this summer, none of whom started more than 20 games in the Bundesliga during the recently concluded 2017/18 campaign.
According to SportBild chief football reporter Christian Falk, Bayern would be prepared to let each of the quartet leave should a 'lucrative' offer be made.
The revelation has raised eyebrows particularly where Thiago is concerned, with the highly rated former Barcelona man seen by many as one of the best players of his type in Europe.
Injury played a part during the season, with Thiago only starting 12 times in the league. He missed 11 Bundesliga games during a layoff that lasted close to three months in the middle of the campaign and was ruled out in one-off instances on three other occasions.
Boateng, who has suffered badly with injuries in the past, was also in and out of the team in 2017/18. He encountered several further fitness problems but was even left on the bench when fit during a run of games in October and November.
Vidal is less of a surprise. The Chilean midfield enforcer has been linked with a move away for several months and speculation persists, with various outlets putting Manchester United and Chelsea in the frame, whether there is any real interest or not.
Bernat has been plagued by injuries in two of his four seasons in Germany. He played regularly under fellow Spaniard Pep Guardiola in 2014/15, but was largely relegated to a role on the bench during the 2016/17 campaign. Contracted to 2019, his departure would be of little surprise.