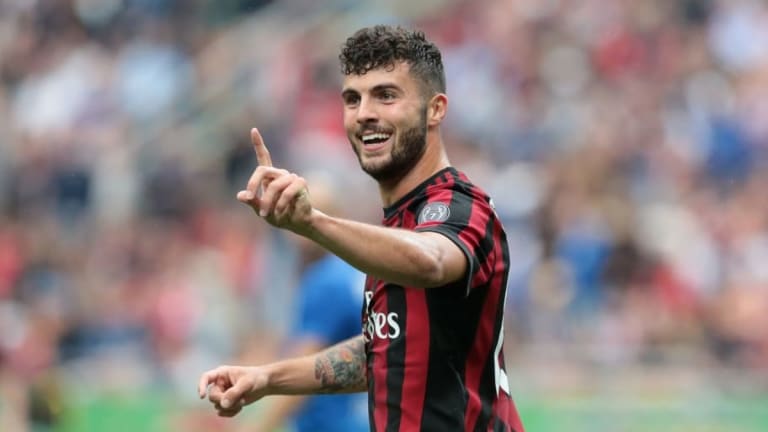 AC Milan Star to Be Offered New 5-year Contract After Successful Season in Serie A
Striker Patrick Cutrone is set to sign a new contract with his current club AC Milan after an encouraging season in Serie A, despite the fact that his current deal does not expire until 2021.
The 20-year-old has risen to prominence on his debut season in Italy, scoring an impressive 16 goals in 42 appearances this season, including 2 goals in a 5-1 win over Fiorentina in the final game of the season.
Success this season warranted his first international call-up for Italy, where he made his debut as a substitute against Argentina. 
The Rossoneri have been seemingly impressed and, as reported byCalcio Mercato, are rumoured to be offering the young Italian striker a 5-year contract to secure his services for the foreseeable future, with a significantly improved wage to deter other interested buyers.
Cutrone may be hesitant to sign a new contract, however, with Andre Silva still at the Italian club and rumours circulating that Alvaro Morata and Simone Zaza are poised to join the Milanese side, putting his place in the squad at risk.
The striker has already proven his worth and been recognised on a continental stage, scoring an impressive 4 goals and gaining 1 assist in 9 appearances in the UEFA Europa league on his debut season. 
According to Calcio Mercato, however, Cutrone's agent has previously said that he believes that Milan need not worry about interest from foreign clubs, stating in March: "Soon he will renew his contract with AC Milan. There will be no problems, despite the fact some foreign clubs are interested in him."