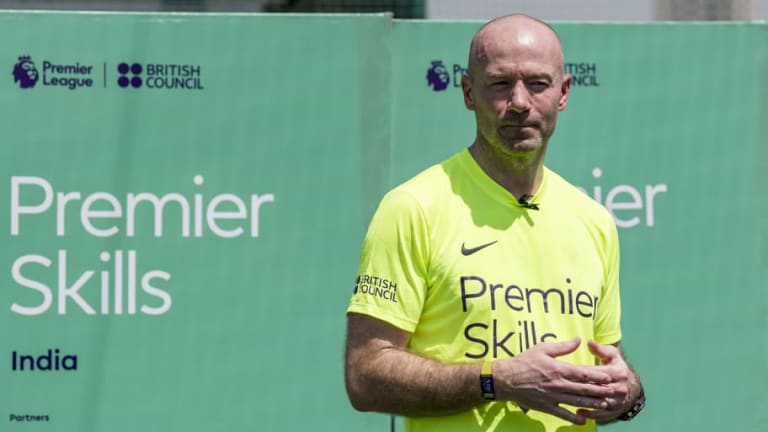 Alan Shearer Left Seething With VAR After Controversy Reigns During Iran vs Portugal Clash
Former England international and current BBC pundit Alan Shearer has taken to Twitter to vent his frustrations with VAR after controversy reigned during Portugal's clash with Iran on Monday evening.
VAR took centre stage during the match and was instrumental to the final outcome. First, VAR awarded a penalty to Portugal which was subsequently missed by Cristiano Ronaldo. Ronaldo then avoided a red card after a VAR referral and Iran were awarded a penalty in the dying minutes of the match which they scored to level the tie.
Whether or not the decisions were correct has left the football world scratching their heads, but one thing everyone can agree on is that VAR caused utter carnage during the match.
Shearer, in particular, was vexed by the situation and he didn't hide his attitudes towards VAR following the final whistle.
Speaking in the BBC studio, Shearer exclaimed "Farcical, shambolic and Enrique Caceres, the referee, is a very lucky guy because if Iran score in the last minute there, it would have been absolute chaos.
"How on earth can he think that that is a penalty? If he's going to look at the screen, which he has, and thinks that it is a deliberate handball, then he's crazy."
He managed to refrain from swearing live on television, but he couldn't control his true feelings enough to prevent himself from posting his uncensored beliefs surrounding VAR on Twitter once the BBC had stopped broadcasting.
VAR has seemingly divided football fans into those who are utterly against the new technology and those who think it has a place in the future of football.
Here is hoping that VAR is not the only talking point come the end of the tournament and that we don't have any more incidents that leave Alan Shearer seething.