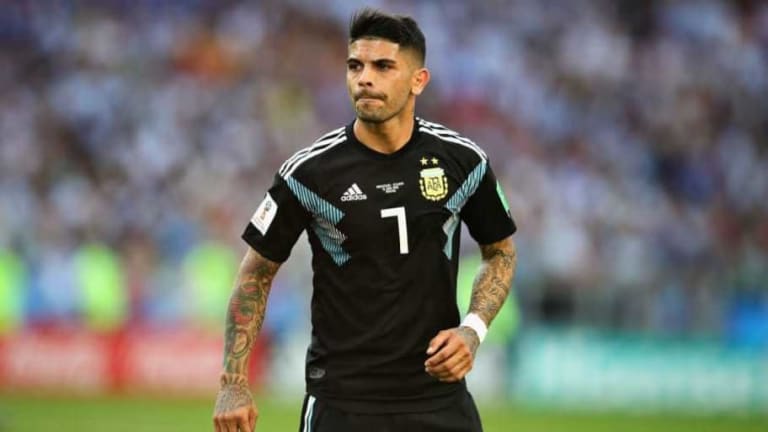 Sevilla Set to Open Contract Talks With Arsenal Target Ever Banega After the World Cup
La Liga outfit Sevilla are reportedly adamant that key midfielder Ever Banega will not be sold this summer, despite only having a release clause in his contract of around £17.2m.Arsenal are the team believed to be keen on the Argentinian, and for a bargain price, Unai Emery could be reunited with a player he holds in high regard.
The newly appointed Gunners boss is familiar with Banega from their time together in both Seville and Valencia. In fact, Banega has previously credited his decision to move to the club to Emery, and the pair are believed to have a strong working relationship.
However, according to the Independent, Sevilla will do their absolute best to keep hold of one of their star players. Sources from the club have told the Independent that Banega is not for sale under any circumstances, and that talks over a new contract with the club are set to begin once he returns from the World Cup.
They may find it difficult to keep him though. Without the promise of Champions League football to persuade Banega to stay, all Arsenal have to do is trigger his release clause and take the 29-year-old away.
Should this happen, Sevilla have a contingency plan in Roque Mesa. The Swansea midfielder spent the second half of last season on loan at Sevilla, and he is seen as Banega's direct replacement.
But they're having trouble with that as well. Both player and club want the deal to go through, but having been relegated to the Championship, Swansea are playing hardball over the fee.
Sevilla have told the Welsh side that if something can't be agreed upon in the next week, they will pull the plug on any deal, and no one will come away happy.