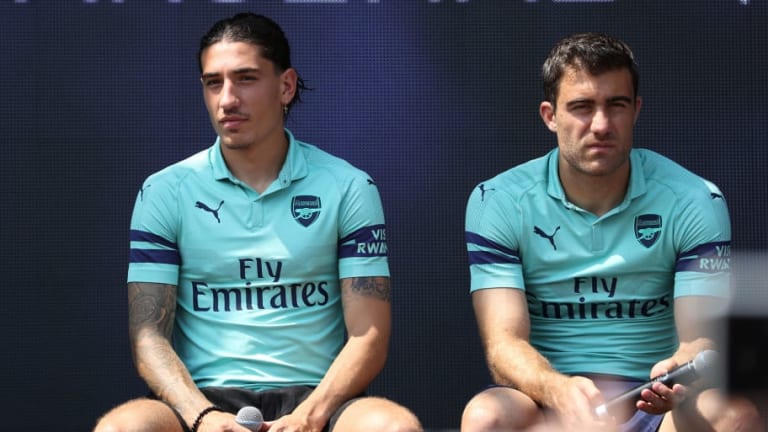 Arsenal Summer Signing Reveals Unai Emery's Number One Priority Going Into the New Season
Arsenal's new centre-back Sokratis Papastathopoulos has revealed manager Unai Emery has been focusing heavily on defensive structures throughout pre-season training, after the Gunners conceded the most of any other top six side last season. 
The north London outfit were in desperate need of adjustments to their defensive line after conceding a worrying 73 goals across all competitions last term, including a run of 12 games which failed to return a clean sheet. 
While Arsene Wenger failed to address the issues, Sokratis has revealed that Emery is working hard to make the Gunners a tough team to break down.
"Of course. On the first day, the coach worked on this. All the players work on tactics with him. We look a lot of times at videos, what was wrong, what we have to do better," he told the Daily Mail. 
"With the new coach we work also on the situations when we don't have the ball and this is very important. I think and hope that this year things at the back will be much better."
The former Borussia Dortmund man is expected to take on a predominant role with the Gunners' back line following a long term injury to Laurent Koscielny and the retirement of Per Mertesacker, a position the 30-year-old is relishing the challenge of as he promises to bring a no nonsense approach. 
'In football, the defender is there to defend. Of course, you have to know how to play with the ball, but in the last five or six years football has changed a lot. 
"A lot of coaches and a lot of teams now look only how to play, not how to defend. I am here to show that I am, first of all, a defender," he added.