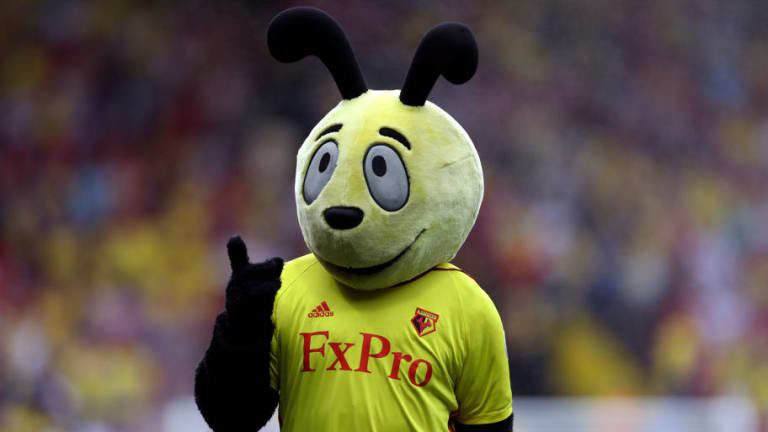 Harry the Hornet Looks to Wind Up Roy Hodgson by Performing Some More Questionable Antics
Watford's mascot Harry the Hornet has worsened his already hostile relationship with Roy Hodsgon by performing some questionable antics after the Hornet's 2-1 victory over Crystal Palace.
Much of the buildup for the match focused on the comments made by the Crystal Palace manager who described the Watford mascot as 'disgraceful'. This harks back to an incident in 2016 where the mascot entertained home fans by diving to the floor to mock Eagle's talisman Wilfried Zaha, who had earned a reputation for going to ground too easily.
"If you're asking me whether Harry the Hornet, who I presume is the mascot, should dive in that way, I think it's disgraceful, because that's not what football matches are about," Hodgson said at a press conference earlier this week, as per BBC Sport.
"Certainly if it's provoking the crowd into looking for something that is not there then it should be stopped."
The game itself was an entertaining one but Hodgson wouldn't have been too pleased to have seen his side slip to defeat at the hands of the Hornets. However, he would have been practically fuming if he saw what his nemesis did at full-time. 
Following the final whistle, the oversized wasp ran over to the stands and recreated his famous dive - much to the delight of the home fans.
Given the stick Hodgson revived for having a vendetta against a man in an wasp costume, it would be surprising if he brought the subject up again in future press conferences, but this feud may go on for a while.