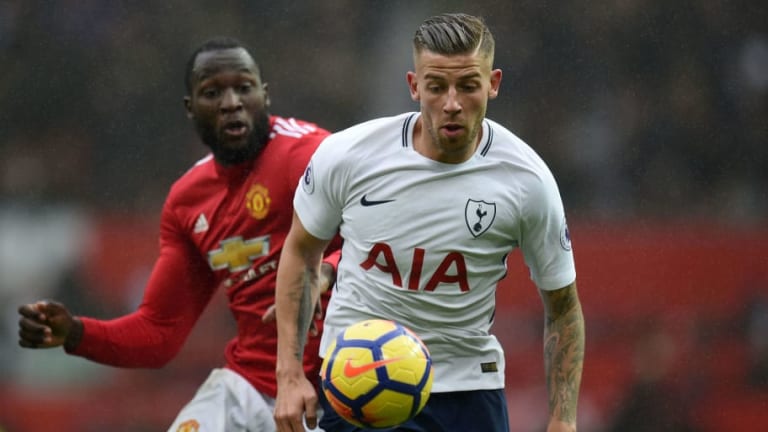 Conflicting Reports on Man Utd Toby Alderweireld Saga Highlight Trouble in Dissecting Transfer News
Manchester United were heavily linked with Tottenham Hotspur defender Toby Alderweireld throughout the summer transfer window, the Belgian reportedly a top target for manager Jose Mourinho but not considered a worthwhile signing by the Old Trafford hierarchy.
The Alderweireld saga received virtually wall-to-wall coverage throughout the summer and yet the wholly conflicting nature of the latest reports shows just how difficult accurate information is to come by in the murky world of football transfer news.
A big 'exclusive' from the Daily Mirror over the weekend has suddenly claimed that United made 'no attempt' to sign Alderweireld during the summer and that the only contact was initiated by Spurs when the north London club apparently enquired if there was any interest.
Such news stories are usually always dictated by the vested interest of the source and one would expect this one to originate from inside the United camp, handing the press information that would help the club save face amid criticism of a perceived inability to get transfers done.
What is interesting on this occasion is that the Mirror actually quotes a Tottenham source. But perhaps Spurs were equally looking to save face over their failure to sell a player that could potentially leave for just £25m next summer.
"There was never any interest from United in either Alderweireld or [Danny] Rose. So it wasn't a case of us refusing to sell either player to them - they never spoke to us," the source said.
But at the same time as the Mirror is claiming that United never made any attempt to sign Alderweireld from Spurs, a report from The Sun is saying something completely different.
Whereas the Mirror suggests United never even made contact, this report alleges that not only did the Old Trafford club try and sign Alderweireld, they successfully negotiated the price tag down by more than 30% and yet 'puzzled' Mourinho by not then actually pulling the trigger.
A line from the story claims that Spurs were 'talked down from a fee of £55m to about £35m'.
That simply isn't possible if the Mirror's claim is correct, and such is the polar opposite nature of the 'facts' involved, neither story can be accurate if the other has any degree of truth to it.
Sometimes, several different media outlets may have different parts of the same story and therefore numerous reports that differ from each other in minor detail could be accurate, but that isn't the case here. It's one, the other, or neither.
It is these kind of discrepancies that make picking the bones out of transfer stories so difficult.