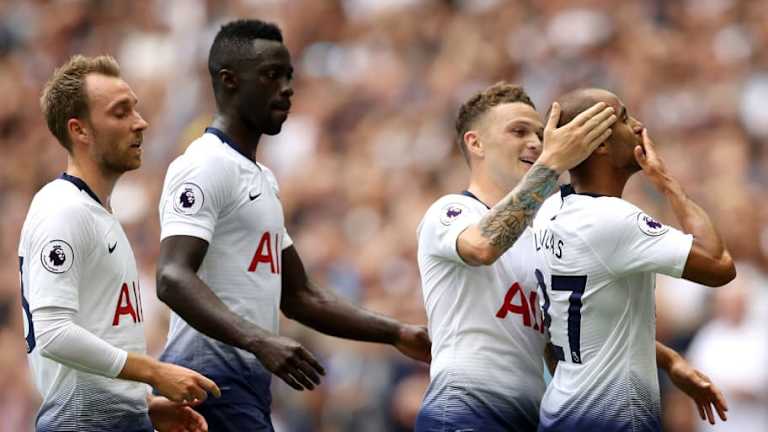 'Not Enough': Spurs Fans React to News of PSG Preparing £100m Offer for Midfield Star
Spursfans seem generally unimpressed by news of French giants Paris Saint-Germaine moving for star playmaker Christian Eriksen.
The Danish midfielder has reportedly emerged as a target for the Ligue 1 side, who are said to be weighing up a £100m offer ahead of Friday's transfer deadline.
Eriksen has been one of the Premier League's most creative attackers since his arrival in 2013 and is a favourite among the fans. Yet he is also one of their players who is involved in a contract standoff with the club and, despite still having two years left on his current deal, PSG are believed to be ready to use that to their advantage.
With reports of a possible move to the French club having surfaced on Twitter, below are a few of the best reactions from the Spurs support: 
Trophies in England aren't worth more than trophies in France, but there is a certain prestige that comes with succeeding in the Premier League. As for Binks, he isn't really real so...
Barcelona would have likely paid around the same fee for Eriksen as they did for Philippe Coutinho, and he was an alternative target. So PSG probably won't stand a chance with a £100m bid.
It's bad enough that Spurs made history by not buying a single player all season. But letting one of their best attackers leave without the possibility of a replacement until January is not something we'd imagine them doing.