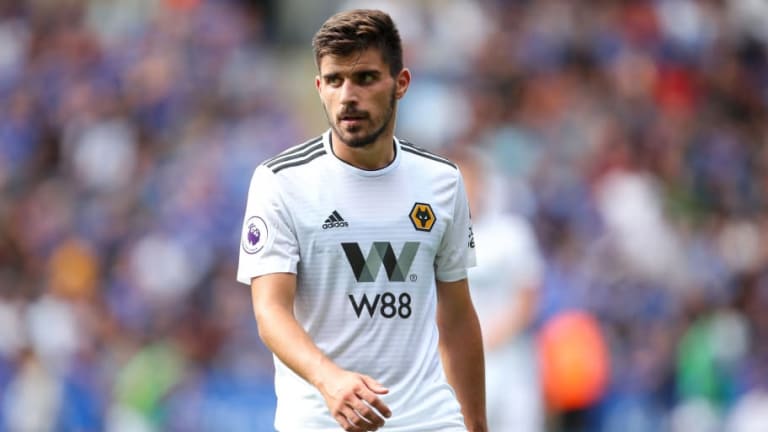 Ruben Neves Focussed on Continuing Wolves 'Project' After Defending Role of Agent in Molineux Switch
Ruben Neves Focussed on Continuing Wolves 'Project' After Defending Role of Jorge Mendes in Molineux Move
Many have questioned the ethics surrounding superagent Jorge Mendes' ties with Wolverhampton Wanderers amid their dramatic rise over the past 12 months. 
Never has it been seen in English football before; one representative playing such an imperative role in a football club's success. Yet, in the Black Country, that is indeed the case. 
Molineux star Ruben Neves is just one high-profile name who has been attracted to the Wolves "project" since its inception by the 52-year-old, with the midfielder catalysing the Old Gold's promotion to the Premier League last year. 
However, when discussing Mendes' 'role', not many have ever considered the players' viewpoint; what their beliefs are surrounding the apparent agreement between both parties - until now. 
While speaking to The Telegraph ahead of his side's 1-1 draw with Manchester City this weekend, the midfielder spoke openly regarding the difference the superagent has made to the club to date, in addition to his own personal development. 
"He always wants the best for the players that he has," Neves said. "He started to improve the club, put in some players that he knows has quality, and in two years we are now in the Premier League, so it is very good work.
"Everything that he says is correct. He knows football very well, more than all the players, so you have to listen. It was easy for me to say yes and fortunately we see the results now."
Wolves do indeed currently find themselves in the Premier League; however, that is just phase one of the ambitious owners, Fosun's long-term plan of making the Midlands side a Champions League outfit. 
Neves believes such a goal is achievable, and despite interest in his services from across Europe rising this summer, he wants to see it through. 
"We know the project of the club, they showed us this year with the signings that they are looking forward to doing very good things in the future," the Portuguese conveyed. 
"For many players it is the first year in the Premier League, so we have to be calm. We work on that and we will try to put Wolverhampton on another level.
"Honestly, I don't look to the future. I am committed here and I want to help the club achieve very good things. We have this year to work and to put Wolves where it deserves."
Neves has fast become a hit among the Wolves faithful during his 12 months with the club; with the chant: "He's Nuno Santo's man, he's better than Zidane", often heard reverberating around Molineux on matchdays.
However, despite his dramatic rise in stature, including the reported interest from Manchester City, the youngster is keeping his feet firmly grounded. 
"Better than Zidane? That is impossible!" Neves added. "It is always good for us to hear things like that, but we have to be real. I know where I am."