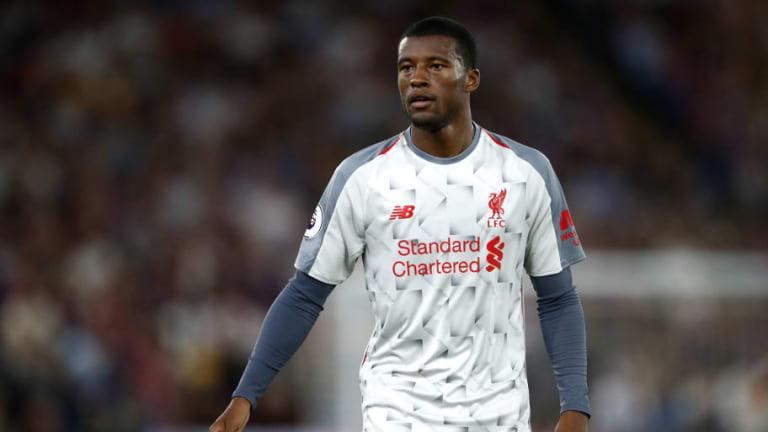 Jurgen Klopp Reveals Why Georginio Wijnaldum Is Starting Ahead of £40m Summer Signing
Liverpool managerJurgen Klopp has explained why he has kept faith with Georginio Wijnaldum in the early weeks of this season, despite adding £40m signing Fabinho to his squad.
The Brazilian was left out of Klopp's match day squad for the second consecutive game on Saturday as Wijnaldum played the full 90 minutes in Liverpool's 1-0 win over Brighton.
Many people thought that the arrivals of Fabinho and Naby Keita would keep Wijnaldum out of the team, but Klopp claims that the Dutchman's versatility has made him undroppable.
"Gini can switch from one mindset to the other and that is pretty good for us," Klopp said, quoted by the Mirror. "If you ask me he was brilliant in pre-season as the eight. He was good as the six but brilliant as the eight. That's why we never had any doubts about him. He can play both.
"It was always clear he would be in the mix for the six position. He has worked hard and plays it very well. He's a good footballer, but it is important that you have the kind of mindset that you can cool yourself down in different situations.
"[In that role] it's important you don't follow the ball or offer runs in behind when we have enough players to do that. We need a few reasonable persons on the pitch, if you want, and Gini has shown he can switch between both."
Wijnaldum played in 50 matches for Liverpool last season, including 14 appearances on the way to the Champions League final.