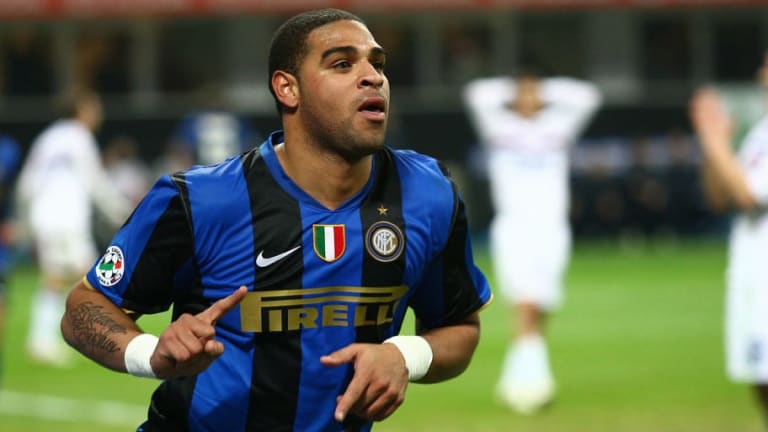 Adriano Lifts Lid on Shocking Battle With Alcohol That Ended His Superstar Inter Career
Former Inter striker Adriano has revealed that the extent to which the club covered for him during a difficult period of his life, battling the alcoholism and depression that ultimately killed his once blossoming career at the highest level.
One of the most feared strikers in the world for a brief window in the mid-2000s, Adriano failed to cope with the death of his father and turned to alcohol to escape.
"Only I know how much I suffered. The death of my father left me with this huge void, I felt very lonely. After his death everything got worse, because I isolated myself," the former star explained to R7 in Brazil (via Football Italia).
"I was alone in Italy, sad and depressed, and then I started drinking. I only felt happy when I was drinking, I'd do it every night. I drank everything I could get my hands on: wine, whiskey, vodka, beer. Lots of beer. I didn't stop drinking and in the end I had to leave Inter," he added.
Inter helped keep Adriano's problems out of the spotlight by falsely informing the media that he was injured and unable to play when instead he had arrived for training drunk.
"I didn't know how to hide it, I arrived drunk in the morning for training sessions. I always showed up, even if I was completely drunk and the medical staff had to take me to sleep in the infirmary. Inter told the Press I just had muscular problems," the now 36-year-old admitted.
"I later realised that the problem was the people around me, friends who did nothing but take me to parties with women and alcohol, without thinking about anything. By going back to Brazil I gave up millions, but I gained happiness."
Adriano left Inter for Flamengo in 2009 after an earlier loan at Sao Paulo. He later had an eight-game spell back in Europe with Roma, but soon returned home and played only a handful more times as a professional before hanging up his boots for good.