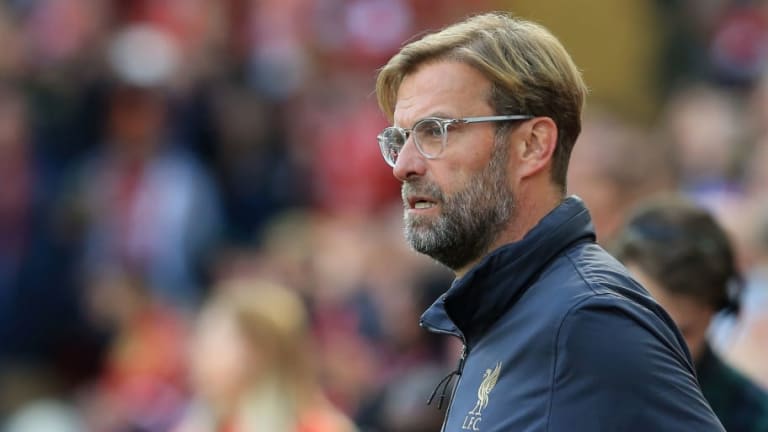 Jurgen Klopp Admits Champions League Group Draw Has Thrown Up 'Big Challenge' for Liverpool
Liverpool were handed an unenviable task when they were drawn against Ligue 1 giants PSG in Group C for their upcoming Champions League campaign, but Jurgen Klopp has insisted that he is looking forward to the 'big challenge' of leading his Reds into battle against the Parisians.
Coming up against Brazilian superstar Neymar is apparently of particular appeal to Klopp, though the German conceded that his side face a 'difficult' group which also includes Napoli and Red Star Belgrade, the Liverpool manager is very much up for the challenge.
Klopp told Liverpool's official website: "To be 100 per cent honest, it was not that I had a group I wished for or whatever.
"I expected a difficult group, we have a difficult group and that's what the Champions League is all about.
"PSG are one of the most exciting teams in the world and I think their target is to win the Champions League, so that will be two interesting matches. Napoli, we beat them in pre-season but it goes without saying these two games will be completely a different challenge.
"I've been to Napoli with Dortmund, so I know what the atmosphere is like there. In fact, it's where I got a suspension [for being sent off]. I can do better, obviously! Red Star, I watched them last night. They came through and it will be, again, a very, very intense atmosphere I am sure.
"But that's how it is, it's the group and I am fine with that. Now let's go."
Liverpool meet PSG for the first time in the group on September 18 for what is undoubtedly the standout tie of the group, and Klopp is intrigued by the prospect of taking on the French champions.
"The Champions League is the biggest club competition in the world, so it should be difficult because it is. We cannot expect to get an 'easy' group or whatever," Klopp continued.
"It's important and interesting to watch the draw, but in the end you have absolutely no influence on it. Now we can start having influence because now we can prepare for the games and look at their games.
"I am looking forward to watching PSG a bit more often, which is a very interesting project for sure over in France with Thomas Tuchel.
"Facing Neymar will be, for our Brazilian guys, like meeting a friend again and all that stuff. It's a big challenge, but for all the others it is a big challenge to face us."
After a summer of heavy spending and big name arrivals, coupled with their hugely encouraging start to the season which has seen them lead the way in the Premier League so far, Klopp has every justification to feel in confident mood over his side's chances.