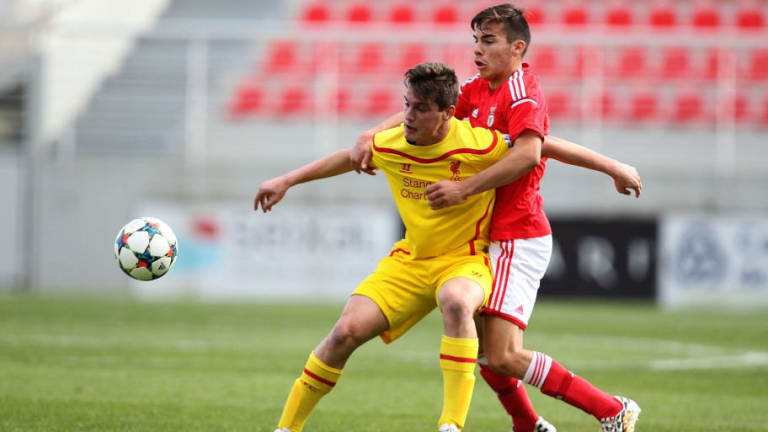 Former Liverpool Prospect Sergi Canos Rejected 5-Year Contract in Order to Play First-Team Football
Former Liverpool Academy player Sergi Canos claims that he rejected a five-year contract offer with the Reds and dropped into the Championship because he wanted to play regular first team football.
Liverpool signed the promising Canos from Barcelona in 2013 but he ended up going on loan to Brentford in the 2015/16 season, scoring seven goals in 39 appearances for the Bees.
He returned to Liverpool in time to make his first and only Premier League appearance against West Brom on the final day of that season, but by that point he had already decided he wanted to leave Anfield to expand his horizons, despite being offered a contract extension until 2021.
"After Christmas I took the decision I didn't want to sign a new contract with Liverpool. They offered me five years more but I didn't want to. I didn't want to be one more; I wanted to be important and I didn't want to go on loan again," Canos told the Guardian.
"To sign for five more years at Liverpool, it meant that my career was going to depend on Liverpool, them making decisions for me. They didn't offer me the opportunity to try and train and play for the first team. 
"I made my debut but it wasn't a good thing, I don't think. It was a good thing because then they could sell me for £2.5m to Norwich."
Canos moved to Carrow Road that summer but after just six months and three league appearances he returned to Brentford.
He is now a regular at Griffin Park and is hoping to help Brentford reach the Premier League for the first time ever. They currently sit 7th in the Championship after a decent start to the season.
Brentford face Arsenal at the Emirates Stadium in the Carabao Cup on Wednesday evening.