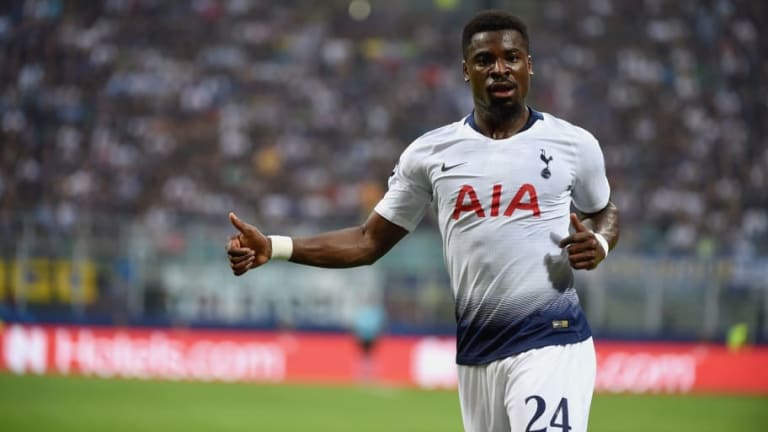 Serge Aurier Urge His Tottenham Teammates to 'Believe' in Their Potential to Win Silverware
Serge Aurier has expressed his confidence in Tottenham Hotspur's chances of winning silverware this season, saying his teammates simply need to believe in themselves.
The right-back spoke to football.london this week, taking a positive stance on Spurs' prospects of achieving success under manager Mauricio Pochettino. 
"The team is good enough to win trophies, look at the squad, look at the players. It's big you know? We have good strikers, midfielders and defence. Now it's about belief."
The Frenchman joined Spurs from Paris Saint-Germain last year in a deal worth a reported £23m. At the Ligue 1 outfit, he won 11 major trophies, presenting Tottenham with an experienced title winner, and Aurier wants his teammates to move on from coming so close to winning silverware in the FA Cup last season and believe that they will eventually go one step further.
 "Just believe and go", he said.
"Last season we lost the semi-final against [Manchester] United and afterwards I saw the players and they were so sad because they wanted to win, but don't stop.
"Every week and every day is different. When you want to win, when you want something, God will give it to you. I believe in this team because it has so much quality. We just need to believe."
Tottenham's run of three consecutive defeats in all competitions - which was ended by a win against Brighton last week - certainly hasn't shaken Aurier's belief in Pochettino's side. The right-back will hope to feature, as Spurs seek revenge on one of the teams that beat them in that run, when they clash with Watford in the League Cup tonight.