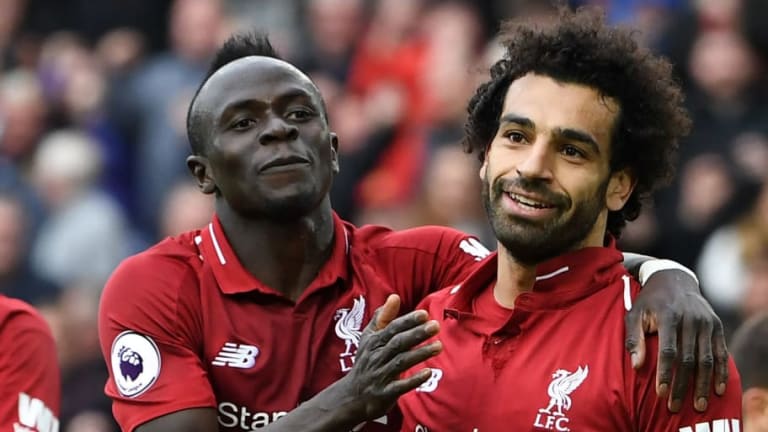 Sadio Mane Says He 'Loves' His Liverpool Teammates As He Addresses Salah Relationship Concerns
Liverpool forward Sadio Mane insists there is no issue between himself his Liverpool attacking contemporary Mohamed Salah, after being criticised for failing to pass to Salah during the Reds' 2-1 victory over Tottenham at Wembley.
When through on goal in the second half, Mane opted to pass to Naby Keita when the usually prolific Salah was in an arguably better position, prompting some fans to overreact, with many suggesting Mane deliberately ignored his attacking counterpart. 
While statistics (according the Liverpool Echo) go some way towards dispelling the accusations of disharmony between the pair, Mane has now spoken out, insisting he loves his Liverpool teammates, and that he 'doesn't mind' who scores.
"As a football player, criticism is normal. People will say 'Yeah he should have passed' but this is one thing I don't mind." Mane told the Echo. 
"In football you will find this here and there, but I'm always focused on what I am doing for my team to win games.
"You always have to make decisions and I try to make the best decisions for the team. I'm not thinking about targets or 'he should score' or 'I should score'.
"I love them and I honestly don't mind whoever scores a goal. For me it is about the team, it doesn't matter who scores."
The trio of Mane, Salah and Roberto Firmino have scored 10 goals in all competitions so far this season, four of which coming from Mane, as the Reds have failed to win just once in their eight competitive games after Wednesday's EFL Cup defeat to Chelsea.
They will look to bounce back and continue their 100% record in the Premier League when they once again face the Blues, this time at Stamford Bridge.