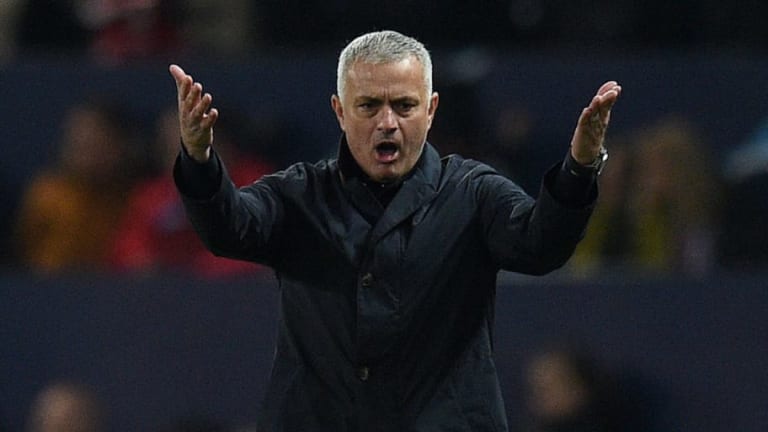 'Iconic': Twitter Reacts as Jose Mourinho Attacks Water Bottles Following Late UCL Winner
There are a number of ways to celebrate a last minute winner:
There's the classic leap off the sofa and 'YESSSSSSS!!' scream.

The knee slide.

The running around the living room in circles, head in hands, shouting "oh my god, oh my god, oh MY GOD!!!!"

The aggressive "come on!" while furiously fist pumping precariously close to the television. 

There's the cute celebration with your friends/family, in which you jump up and down hugging...it's very cute. 

Tonight, following Marouane Fellaini's last minute winner against Young Boys at Old Trafford, Jose Mourinho added a new celebration to the aforementioned list: 
The Joe Strummer smashing of water bottles.

It may not be a celebration that many, for financial reasons, can ever hope to replicate but it's one you can watch over and over and over and over again. 
Angry or happy? Who knows, and who cares. Let's just enjoy Jose Mourinho's Joe Strummer impression for what it was: bloody brilliant: