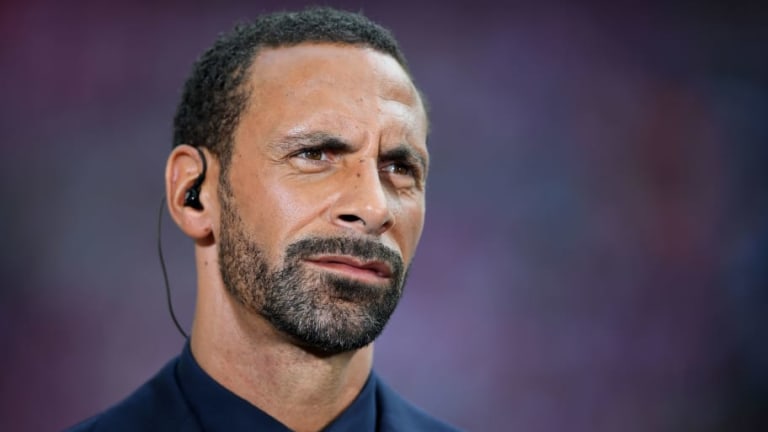 Rio Ferdinand Hails Liverpool's Joe Gomez as Having Potential to Be England's Best Defender
Rio Ferdinand has heaped praise on Liverpool star Joe Gomez by claiming the young centre-back is on his way to becoming the best defender in England.
The 21-year-old has been a mainstay of Jurgen Klopp's Liverpool side this season and has started in ten of the Reds' Premier League games this season, while also featuring for the full 90 minutes in England's Nations League victories over both Spain and Croatia. 
Gomez's impressive form has led Ferdinand to insist that the former Charlton Athletic prospect has all the necessary ingredients to make it to the very top of the English game.
Speaking to BT Sport ahead of Liverpool's Champions League clash with Paris Saint-Germain, he said (as quoted by the Daily Mail): "This is his first full season, and yes he's going to make mistakes positionally because he's a young defender and young defenders do that, but he doesn't make many.
"The raw materials he's got: the pace, the power, the desire, he's aggressive, very cool under pressure and great on the ball."
He added: "He also plays off both feet and his pace to make recovery tackles if he does make a positional error at the moment he's been able to get out of trouble with his pace.
"But this kid for me, he's on the march to be the best defender we've got in England. I rate him so highly. He's so calm, he's cool and you need that when you're under pressure."
When asked about whether he saw any similarities in Gomez's game with himself, the Manchester United legend was quick to acknowledge the resemblance and spoke glowingly of the 21-year-old's maturity.

He revealed: "I do, because I think he plays with freeness and he's fearless the way he plays.
"He was calm against Napoli away coming out with the ball but if he needs to put it in row Z he'd do that. There is a maturity about him on and off the pitch that I really, really like."