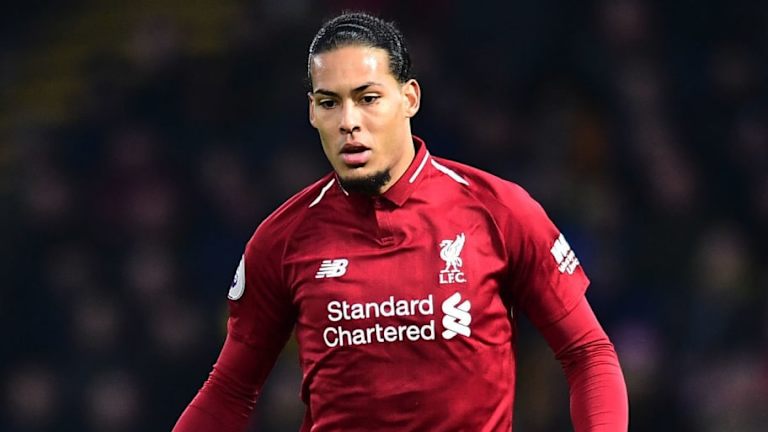 Virgil van Dijk Insists Liverpool Aren't 'Sh*t Team' But Hints Reds Need to Adopt PSG Tactics
Liverpool defender Virgil van Dijk has suggested that the Reds might occasionally need to take a leaf out of Paris Saint-Germain's book, after the French giants were accused of using playacting to help them beat Jurgen Klopp's side in the Champions League this week.
James Milner voiced his annoyance on Twitter after the game, sharing a picture of Neymar on the ground accompanied by the caption, 'This just about sums it up...'.
But while Van Dijk was equally critical of the antics of Neymar and co., the Dutchman also admitted that awareness of football's 'dark arts' might be something that Liverpool themselves needs to take on board in future if they are to succeed at the highest level in Europe.
"Obviously they're world-class players but I don't think it's needed in the game at times. Sometimes they get hit and they will go down and sometimes I think it's too easy and I'm getting so frustrated," Van Dijk is quoted as saying by The Guardian.
"It's important to keep your head cool but every time we made a foul they all came to the ref trying to get us a yellow card. We should do the same at times and I think in the second half we did it better. It's not the type of game that I like," he added.
"We still respect them how they are as players because they're world-class but it's not really necessary at times. But other than that, they scored two goals, we lost and that's it."
Liverpool go into matchday six knowing they must beat Napoli to have any chance of qualifying for the Champions League knockout stages. PSG's result against Red Star Belgrade on the same night will determine what scoreline is good enough to get them through.
Despite the setbacks away from home in Europe, Van Dijk stressed that the results haven't changed Liverpool into a 'sh*t team'.
He added: "We don't need to forget that we played Napoli, one of the best teams in Europe; PSG, one of the favourites to win the Champions League; and obviously the game in Belgrade was not good enough. We don't need to think we are a sh*t team, basically. It can happen.
"But the frustrating thing is how we conceded the goals and then it's always difficult to come back. I don't know if there's any explanation for that right now because I can't think of one – otherwise we should have used it already. But now we need to look forward and the only option for us to qualify is to win against Napoli, no matter what."
Before the crucial showdown with Napoli at Anfield on 11 December, the Reds face Everton on Sunday in the season's first Merseyside derby.