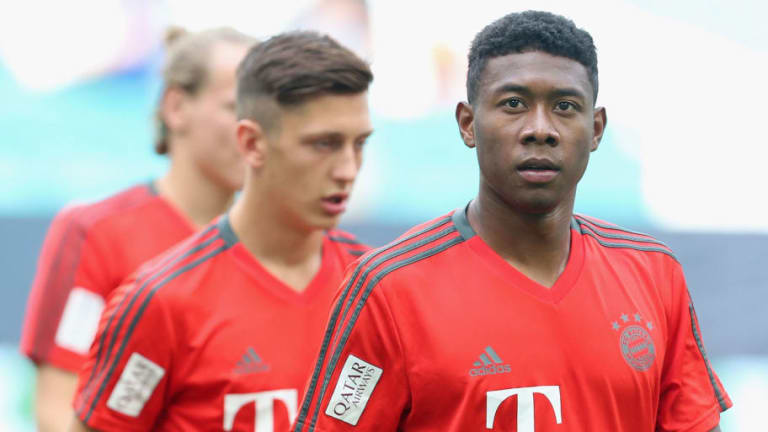 Arsenal Fans Go into Meltdown as Bayern Munich Signings Opens Door for David Alaba Switch
If there's one thing that a transfer window and Arsenal can guarantee is an increase in sales of headache tablets, as everyone under the sun is linked with a move to north London only to see the likes of Andre Santos or Marouane Chamakh walk through the doors.
But in the aftermath of Arsène Wenger's departure, there appears to be a new sense of belief when it comes to making new signings, and Arsenal fans haven't needed any encouragement in hyping a rumoured move for Bayern Munich defender David Alaba.
The Austrian was linked with a move to Emirates Stadium after admitting that he grew up as an Arsenal fan, and supporters now believe that Bayern Munich's signing of Lucas Hernandez will open the door for Alaba to move to north London.
While Arsenal fans might be getting a little bit giddy over the prospect of signing Alaba, their counterparts in Bavaria aren't having any of it.
Hernandez can play either as a left back - as he does for France - or through the middle, while fellow summer signing Benjamin Pavard can also play as a centre back or on the right.
Arsenal will likely be in the market for a new left back this summer as veteran Nacho Monreal is out of contract at the end of the season, but it is unknown if they will go all out for a player of the calibre of David Alaba.