Maria Sharapova tops Ekaterina Makarova at Australian Open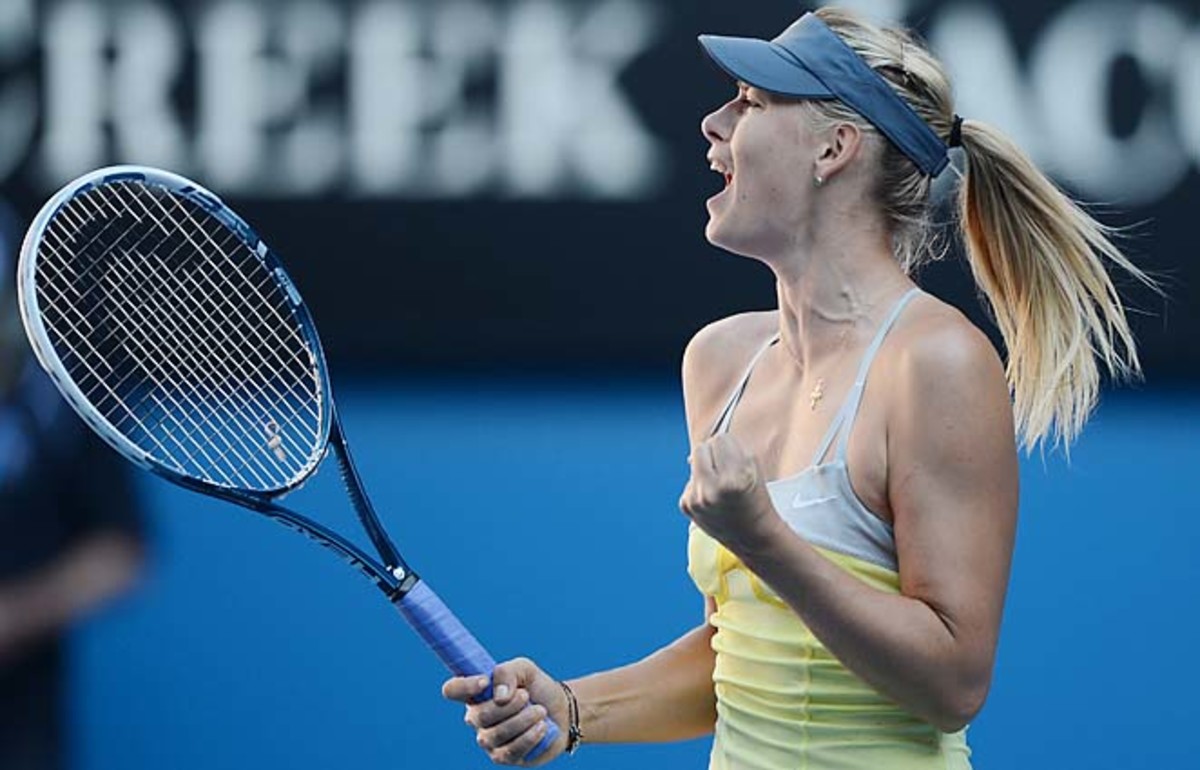 Maria Sharapova has lost only nine games in five matches on the way to the semifinals at the Australian Open. Always the perfectionist, she sees room for improvement.
Sharapova beat fellow Russian Ekaterina Makarova 6-2, 6-2 Tuesday and was asked afterward if she'd lost focus in only a few games this tournament.
"No, I'd probably say more," she said, "but that's probably because I'm critical."
If that's the case, she's a pretty tough taskmaster.
After opening with pair of 6-0, 6-0 wins, Sharapova beat seven-time major winner Venus Williams 6-1, 6-3 in the third round and Belgian Kristen Flipkens 6-0, 6-1 in the fourth.
Nobody has conceded fewer games on the way to the semifinals at the Australian Open, and her impressive streak comes after having played in no warm-up tournaments due to a right collarbone injury.
But after having advanced to the final here last year, losing to Victoria Azarenka in lopsided fashion, Sharapova is taking nothing for granted.
"To be honest, those are not the stats you want to be known for," Sharapova said, adding that she was more concerned about adding a fifth Grand Slam title and had spent plenty of time on the practice court.
Sharapova's semifinal opponent will be Li Na, who beat Agnieszka Radwanska 7-5, 6-3 in the first of Tuesday's quarterfinals, breaking the Pole's 13-match winning streak to start the season.