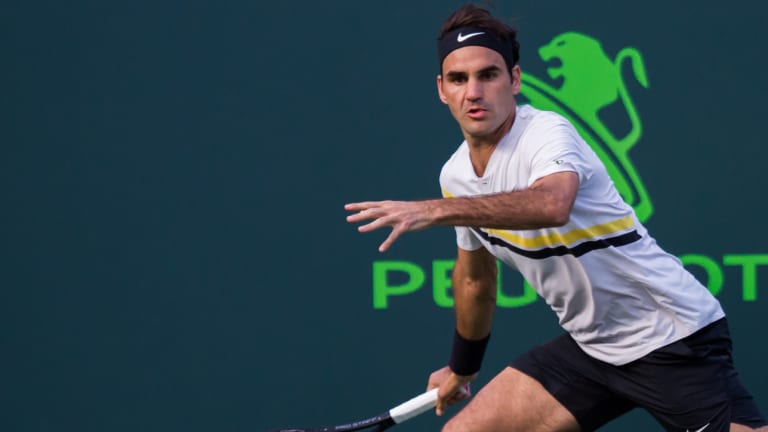 Roger Federer To Skip French Open, Clay Court Season
Roger Federer will skip the French Open again.
Roger Federer announced that he will skip the clay court season and the upcoming French Open, he said after losing 3-6, 6-3, 7-6 (4) to Australian Thanasi Kokkinakis at the Miami Open.
With the loss, Federer will no longer be the No. 1 ranked tennis player in the upcoming ATP rankings. Rafael Nadal is expected to take the top spot.
"I decided not to play the clay season," he told reporters. "I am trying to figure things out now, I have some time. I'm a positive thinker, every match is another opportunity. You take a break, get away from it all, and get back to practice court and work."
Federer made the same decision last year to focus on Wimbledon. It paid off and he won the tournament for the eighth time in his career.
Kokkinakis was ranked 175th and became the lowest-ranked player to beat a No. 1 since 2003.