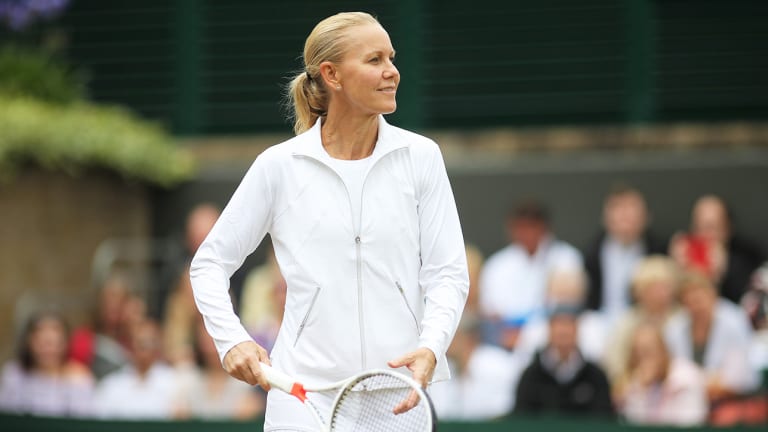 On the Beyond the Baseline Podcast, Sports Illustrated executive editor, Tennis Channel commentator and host Jon Wertheim takes fans between the lines with tennis commentary and exclusive interviews with the top players and newsmakers on the ATP and WTA tours.
On the latest edition of the Beyond the Baseline Podcast, host Jon Wertheim talks with Rennae Stubbs.
• Never miss an episode of Beyond the Baseline. Click here to subscribe.
With the French Open in sight, Wertheim and Stubbs take stock of the current tennis landscape in the men's and women's game. Stubbs discusses why she believes the women's tour is the really exciting right now. Stubbs shares insight on Serena Williams, Simona Halep, Caroline Wozniacki and more, including why Roland Garros will be a very important tournament for Maria Sharapova, who has now lost four straight matches after falling to Caroline Garcia in Stuttgart earlier this week.
The pair also talks about Roger Federer and his overall demeanor, as well as the recent independent review of corruption in tennis, including the cost of investigation, the distinction between the types of professional tennis players and more about the reports.
Listen below and subscribe to the podcast on iTunes or on Stitcher.​​​​
Check back next week for another episode of Beyond the Baseline.