Michigan commit Jabrill Peppers has scary mix of size, speed, drive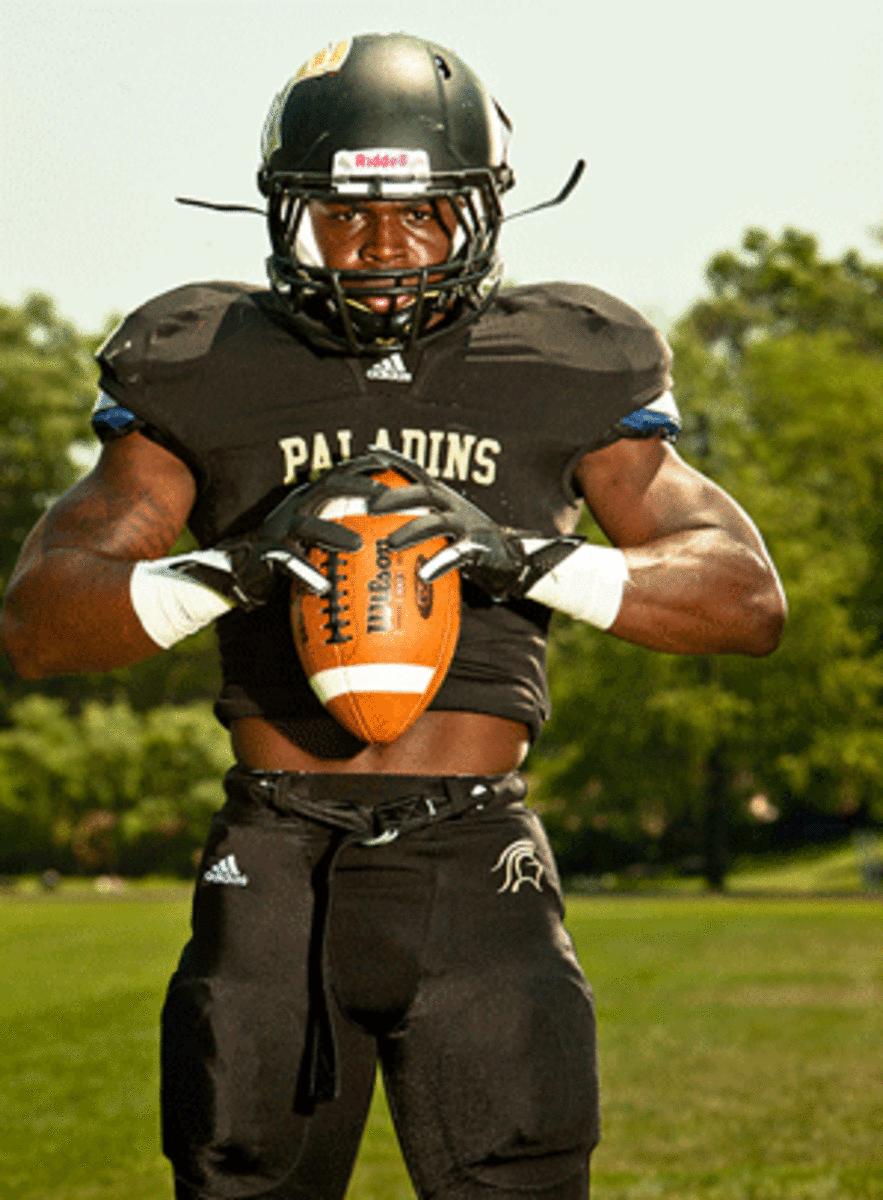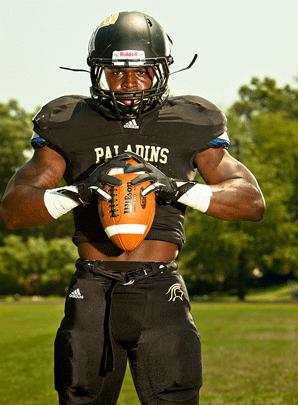 When asked about the best part of his game, he mentions his aggressiveness and leadership ability to make everyone else better -- a mature response for a kid who could have named any number of physical attributes.
"I treat Jabrill like he's one of our coaches," Partridge says. "I'll tell him things that I would never tell other players. I treat him like one of the coaches because he can handle it, he gets it."
After completing his set, Peppers walks two racks to his left. A junior basketball-turned-football player struggles to finish his reps. Peppers grabs a hold of his torso and lifts -- slingshots, really -- him up so he can finish. The workout ends. The hard work doesn't.
Earlier this year, Peppers participated in a track meet during a rain storm. It was 45 degrees outside, and while the other runners were doing their preparations indoors, Peppers was outside in a sweatshirt going through his normal warmup routine.
"It's cold and it's raining and he's the only kid I saw out there doing that," Russo says. "The times were terrible that day and he ran his best time of the year. Mentally, he doesn't care about what the elements are around him."
When asked why he does what he does -- the extra effort, the burning desire to be the best he can be -- Peppers says: "This is the life I asked for, this is the life I wanted. I have parents telling me, 'my son looks up to you,' things like that. I embrace it." He hesitates, his eyes wandering waywardly before bringing them back. "In all honesty, I had to grow up fast. I stopped being a kid at seven years old."
*****
It is a scorching day in the summer of 2003. Seven-year-old Jabrill holds his mother's hand at a track meet. Under a large tent, runners congregate. Jabrill watches fathers prepare their sons for the race while he searches inside himself for his own.
Hundreds of miles away, Peppers' father, Terry, sits in a central Pennsylvania prison, where he was serving a 10-year prison sentence on weapons charges. While the two spoke on the phone often -- Terry has since completed his sentence and has recently been released -- Jabrill never visited him.
"He didn't want me to see him like that," Peppers says.
But Peppers hopes his father can see him one day -- on a football field, making a name for himself. During his father's absence, Peppers began pushing himself harder and harder, the workouts increasing, his desire insatiable.
By eighth grade, Peppers began to see the fruits of his labor. Local high school programs began coveting him and the talk of an eventual college scholarship intensified. But life, like football, had a few more hits of its own.
"Then the call comes," says Peppers' mother, Ivory Bryant, "and I have to tell my son that his brother was murdered."
Peppers' brother, Don Curtis, was gunned down when Peppers was 14 years old. Despite the fact that, as Bryant explains, the two brothers made different decisions in terms of the direction of their lives, Curtis made Peppers promise that he would stay focused and on track. Sports, more than ever, became an outlet for Peppers. A release, a way to channel his grief and his pain and turn it into something positive.
The losses of his father and brother before the age of 14 could have sent Peppers reeling, he could have given up. No one would have blamed him if he did. But both mother and son refused to let that happen.
"At that point," Bryant says, "it was important for me to put positive men around Jabrill, [many of whom] are his Pop Warner coaches who are still a part of his life."
Peppers, for the time being, lives with a teammate while Bryant spends the majority of her time outside of work taking care of her ailing mother. By her own admission, Bryant's lengthy commute down the Garden State Parkway to visit her mother would leave little time for her to fully support Jabrill, resulting in a less than ideal situation for both. But Bryant, who is still the most important person in Jabrill's life, had already lost one son and wasn't about to lose another.
"They say a woman can't teach a man how to be a man," Peppers says, "but [my mom] did a damn good job steering me on the right track. She instilled all these things in me: right and wrong, what to do and what not to do, school work first, how to work hard, how to lead."
Peppers' mother is ready to continue that support. She plans to be there to see it all come to life, to watch Jabrill's dreams manifest themselves into something tangible. Bryant -- who in Peppers' entire career, dating back to his Pop Warner days, has missed only three of her son's games -- intends to make as many home games in Michigan as she can, to be as close to him as possible.
"I work so hard because I'm not doing this just for me," Peppers says. "I want to be a role model to those kids and show that they can do it, too. This is for my brother, this is what he wanted me to do."
*****
Ask most prominent high school or college football players what classes they enjoy and you're likely to receive an answer coupled with a hint of contempt, as though the idea of relying on academics had somehow suggested that the athlete would never make it to the next level.
Not Peppers. "Medicine or business," he replies candidly. "And I was thinking that I want to be in front of a camera."
For a teenager oozing with talent, he is as dedicated to improving every aspect of his life as he is humbled by the opportunities presented to him.
"I was always pushing education," says Bryant, who has a Master's degree, "so for me, [football] was just something for him to do. Education was always what I emphasized and pushed. If not for football, I could see him becoming an orthopedic surgeon."
The on-field intensity and passion is mirrored in the classroom. Elizabeth Roper, Peppers' psychology teacher and a guidance counselor at Paramus Catholic, says she sees the same approach that has made Peppers successful on the football field applied to the classroom. At just 17, his well-rounded approach and maturity level are as impressive as they are rare. As Partridge notes, not many people can succeed in multiple facets of their lives, but Peppers makes it all look so easy.
"He's extremely bright," Partridge says. "That's what makes him excel. He's charismatic, he speaks well, he's intellectual, he's got every component. He's a young kid still, but people don't realize that when they hear him speak."
For a boy who grew up sooner than he should have, it is no wonder that Peppers' only fear is losing it all. He's continuing to work hard and stay true to the commitment he set for himself when he was a little boy.
"I'm not even supposed to be here right now," he says. "I'm just trying to give my family a better life than what I had."
He's well on his way.