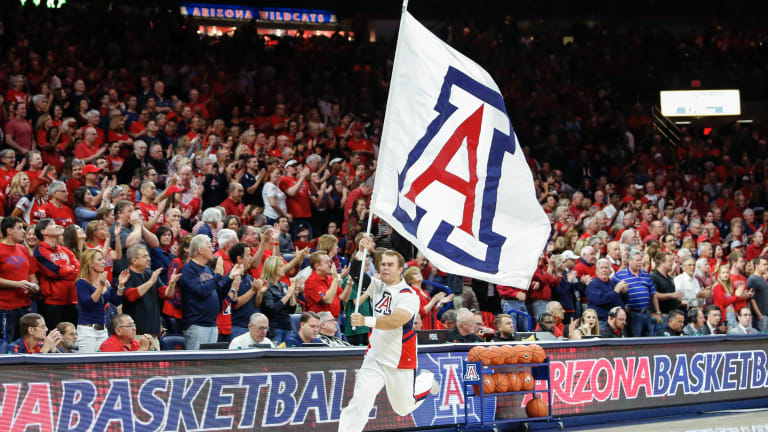 Five-Star Recruit Nico Mannion Commits to Arizona
The high school point guard announced his decision Friday.
Five-star recruit Nico Mannion has verbally committed to play at Arizona, the high school point guard announced Friday.
Mannion is the nation's No. 15 recruit per the 247Sports Composite. The 6'3" point guard is the top-ranked player in the state of Arizona. He averaged 23.4 points per game during the 2017-18 season at Pinnacle High School in Phoenix.
Last week, Mannion narrowed his recruitment to two schools, cutting his list down to Arizona and Marquette. He also previously considered Duke and Villanova after receiving multiple scholarship offers.
The point guard made his final decision after a recent in-home visit with Arizona. 
"I mean I kind of had an idea and I was leaning that way a little bit, but Marquette is such a great school as well that I at least wanted to give them a shot," Mannion told 247Sports. "But after the in-home, a day or two after it just felt right. I didn't need to take anymore visits, it felt like home."
Mannion was originally scheduled to visit Marquette on the weekend of Oct. 5 but will no longer do so. He will still take his official visit to Arizona on the weekend of Oct. 19, reports 247Sports.
Mannion was profiled by SI.com's Chris Ballard in 2017.