Power Up: Voltaic's Solar Charging Packs Keep Your Adventure Moving
As Andrew Gregson trekked through the Sahara Desert in the 29th Marathon des Sables, he wanted to digitally chronicle the grueling 250-kilometer journey. His only issue was that there aren't too many power outlets in the Sarah. There is more than enough sunlight, however, and that's where companies such as Voltaic Systems step in.
Using a Voltaic solar charging pack, Gregson was able to power all of his equipment, including iPhones, running watches, batteries for lightweight cameras, personal training monitors and iPods.
"It is charging every bloody device," he says in a video he posted from the desert. "We have the battery pack charging throughout the day."
MORE: The Track and Field Robot That Will Outrun Usain Bolt
Whether you're riding through Ladakh, India, on a motorcycle trip or climbing mountains in Peru, you'll find the solar charging packs extremely convenient. Voltaic Systems designs their solar kits in easy-to-carry forms. With the various sizes and charging capabilities, it's easy for consumers to find the right fit for charging everything from GoPro cameras to full-fledged film equipment and computers.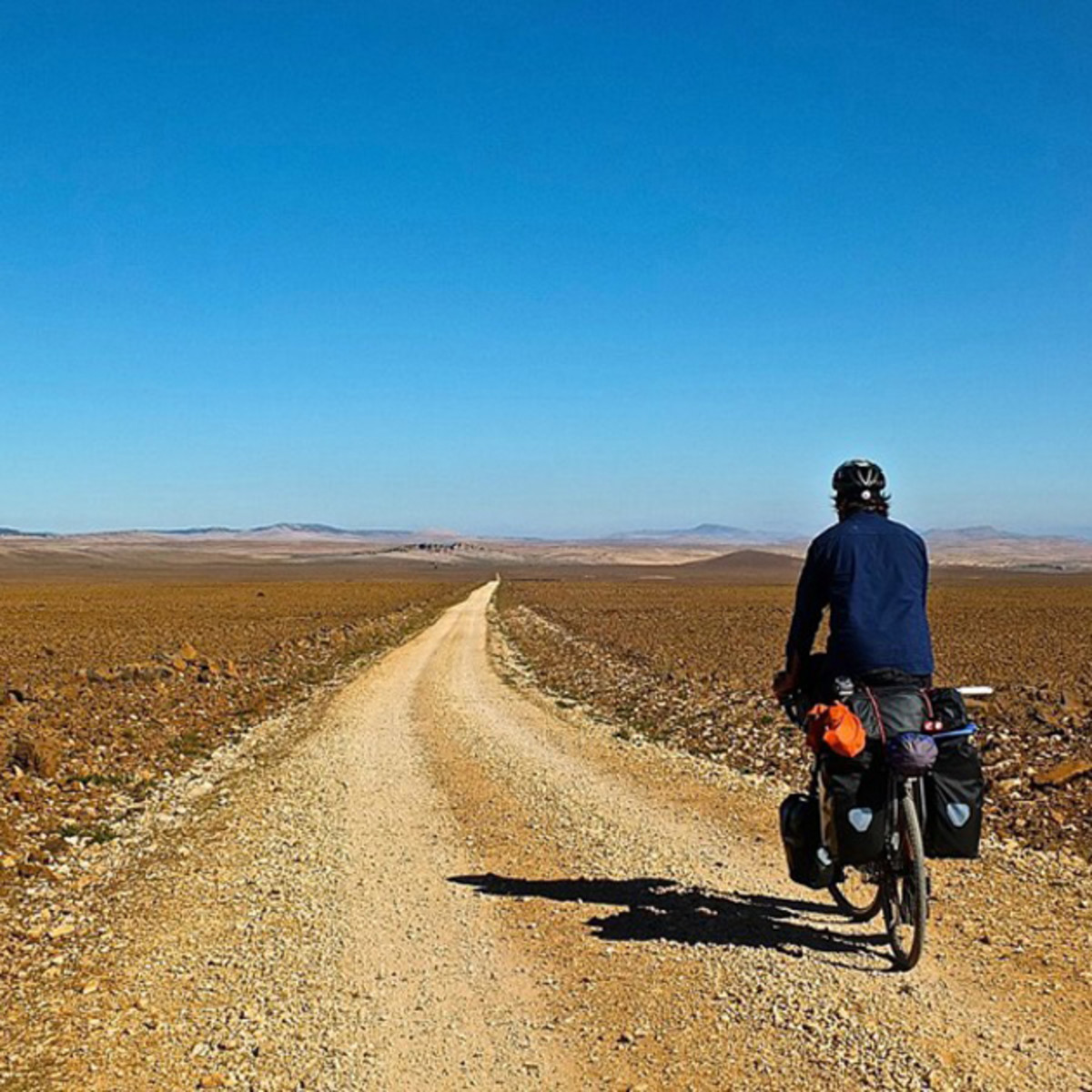 ​The most popular Voltaic device is the Fuse 6W, which is powerful enough to charge USB devices, including GoPros and smartphones. Designed to attach to a backpack or bicycle, it also comes with its own small backpack, if you want increased protection. Or, if you want to get a bit more extreme and go as lightweight as possible, you can strip the unit down to just the photovoltaic panel and battery.
MORE: Charged Up: eBikes Energize the Cycling Industry​
The 11-by-8.75-inch solar panel on the Fuse 6W attaches to a 4,000-mAh lithium polymer battery, which can fully charge with 6.5 hours of direct sunlight. The six watts of solar power converts one hour of sun into two hours of talk time for an iPhone. If fully juiced, the battery can charge 14 hours of talk time or 68 hours of music playback from the Apple device.
In the Peru experiment, 50 volunteers were exploring conservation efforts in the high mountains of the world. They brought with them a variety of different Voltaic products, including the Fuse 10W Solar Charger to power their computers and cameras. By combining different solar-powering packs, their entire set of camera and research kits stayed functional for weeks in the wild. With no need to return to their main campsite to charge up and then head back out.
Designed for quick attachment to backpacks or bicycles—or camels, if you're into that type of trek—solar-powered charges should give explorers the ability to capture richer digital documentation of their extreme adventures—provided, of course, they have access to some rays from overhead.
Tim Newcomb covers stadiums, design and gear for Sports Illustrated. Follow him on Twitter at @tdnewcomb.