Wednesday's P.M. Hot Clicks
They Were Young Once Too
Joakim Noah :: Al Tielemans/SI; Courtesy of the Noah Family
That's not a mummy. It's just a young Joakim Noah dressed up for Halloween. Here are 10 more childhood photos of athletes dressed up for Halloween.
Leftover Baseball Items
The Red Sox have a chance to clinch the World Series with a win tonight and retire their beards for the winter. Here's a look at how all the players looked without their facial hair ... Business Week compares David Ortiz's clutchness to Jennifer Grey, Sex Panther Cologne, and Katy Perry among other big names ... Win or lose, members of the Cardinals will receive a lifetime supply of J.R. Watkins Pain Relieving Liniment ... As of this afternoon, the highest price on Stubhub for a ticket to Game 6 is $12,652. In a random and somewhat related note, Alex Rodriguez earned $154,696 per at bat this season ... Really enjoyed this translation of Sox closer Koji Uehara's Japanese blog, which contains such gems as "Am I that light? Or maybe it's that Papi is too strong" (in response to Ortiz hoisting Uehara over his shoulder after victories) and "After everything is finished, I'm going to drink a lot of beer" (after winning Game 3 against the Tigers in the ALCS).
Quit Your Day Job?
Fifty-eight-year-old Jay White was in net for the ECHL's Florida Everglades on Tuesday when they took on the Las Vegas Wranglers. Even more startling: When not playing goalie, White is a Neil Diamond impersonator.
Lovely Lady Round-Up
Wednesday's P.M. Hot Clicks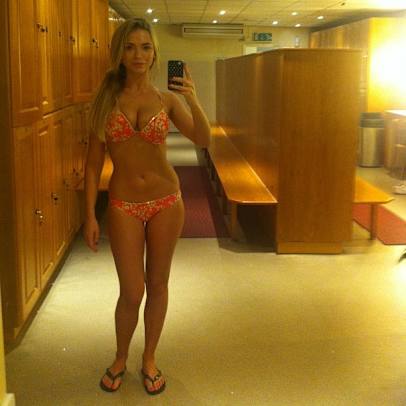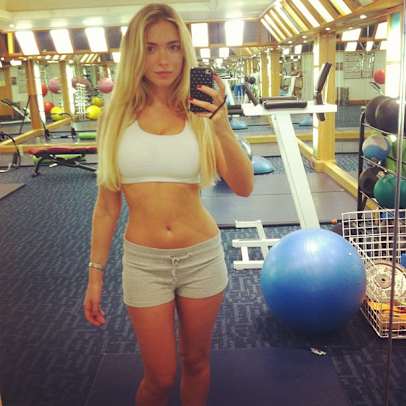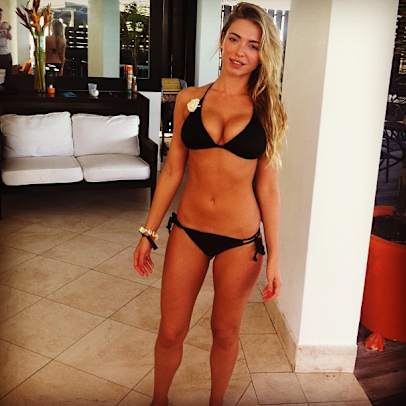 April Summers has this social media game figured out ... NFL cheerleaders in Halloween costumes ... Hannah Davishas a slew of new bikini photos out.
What a Guy
Pacers forward and Fresno State alum Paul George bought all of the remaining tickets to the Bulldogs' regular season home opener on Nov. 16 and is giving them away to the team's fans.
Goodbye Chief Wahoo?
While the future of the Redskins team name remains in limbo, the Indians are ditching their controversial Chief Wahoo logo.
Photo Gallery of the Day
Wednesday's P.M. Hot Clicks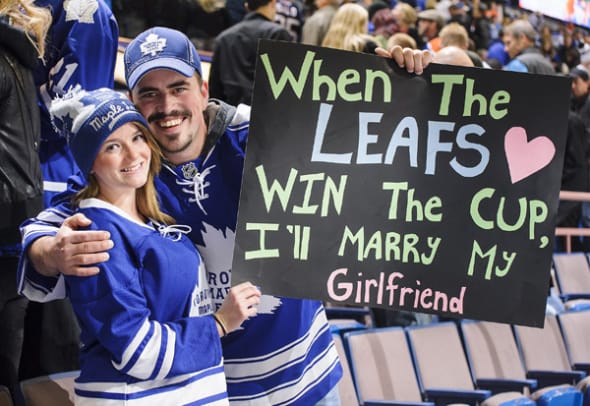 Odds and Ends
Awful Announcing has collected the best broadcasting calls of October ... Who's hungry for a deep-fried Twinkie Burger?
Two-Point Conversion Of The Day
A high school team had a player randomly leapfrog to distract (I hope) the other team during a two-point conversion attempt.
Ylvis Video Of The Day
The Mavs try their own rendition of Ylvis' YouTube hit What Does The Fox Say.
Gopher Video Of The Day
Minnesota fans want you to "Do the Gopher."