Fan Signs of the Week
Each Monday in P.M. Hot Clicks, we look at the best fan signs of the past week.
Monday's P.M. Hot Clicks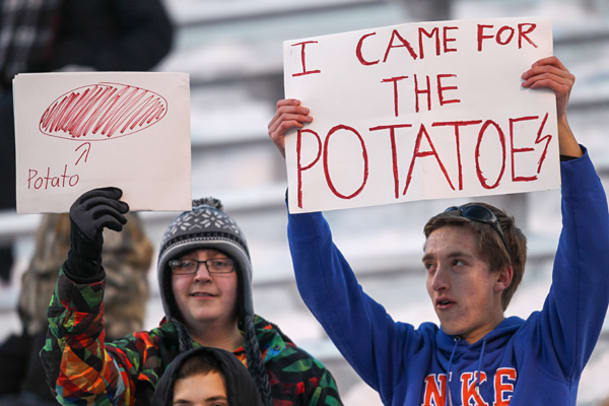 For more of the best fans, check out this week's Superfans gallery.
Two Great Moments From the Weekend
Jeron Hunter, a Navy machinist who has been overseas for the past year, surprised his parents at the Redskins-Cowboys game. Meanwhile in Detroit, the Lions honored retired U.S. Army Staff Sergeant Travis Mills, who lost portions of all four limbs while fighting in Afghanistan.
Two Not-So-Great Moments From the Weekend
Boise State quarterback Joe Southwick was sent home from Honolulu, where the Broncos are preparing for the Hawaii Bowl after urinating off a hotel balcony. Southwick insists, however, that he was not the urinator in question. At Texas A&M, LB Darian Claiborne was arrested on Friday after hiding pot and prescription pills in a giant Hershey's Kiss ornament inside a friend's car
Lovely Lady Round-Up
Monday's P.M. Hot Clicks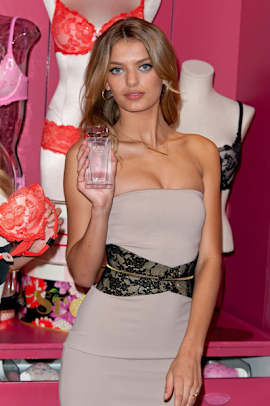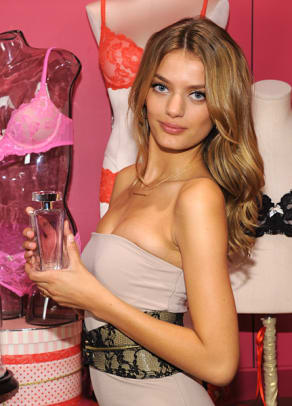 Bregje Heinen is one of the 30 women who will dominate in 2014 ... Shelby Chesnes and Shawn Dillon are getting in the Christmas spirit ... Here are 35 pics of Estelle Warren for her 35th birthday.
Hot Clicks Giveaway
The good people at Fanatics.com have provided me with two prize packs (one NFL, one Olympics) to give away. In case you didn't know, Fanatics.com is the largest online retailer of officially licensed sports merchandise. They have over 250,000 items across all leagues and teams, so gear up for the NFL playoffs, college bowl season and Winter Olympics today. Now that we've gotten that out of the way, I'll send prize packs to the first two people who can email me (andy_gray@simail.com) the name of Anthony Mason's and John Starks' new pizza chain, which I covered in AM Hot Clicks. Please make the subject line "Fanatics."
(Update: Contest is over. Winners have been notified. Thank you.)
A Festivus For the Rest of Us
Today is Festivus, which is a good excuse to bust out this gallery of Seinfeld and Sports.
Happy Holidays From Floyd Mayweather
Like him or hate him, Floyd Mayweather is always entertaining. Just check out his holiday card to Manny Pacquiao.
Odds and Ends
Jay Cutler is just a guy version of Tony Romo ... Uproxx has a funny collection of athletes being hit in the family jewels ... Cardinals defensive end Darnell Dockett made a racist joke and refuses to apologize ... I hope these Sons of Anarchy-inspired gingerbread cookies sweeten the sour taste left in my mouth after the Season 6 finale ... Will Maria Sharapova wear biker shorts during the Australian Open?
The Blackhawks Magic Movie Collection
Instead of the generic goofy holiday video the Blackhawks had players re-create scenes from classic films including The Karate Kid, Napolean Dynamite, 8 Mile and Titanic.
The NHL: Where Licking Happens
SI has compiled the 13 oddest sports moments of 2013 and No. 5 is one I'd never seen before. Buffalo captain Steve Ott licking Canadiens center Jeff Halpern before a face-off.
Memories of Candlestick Park
The Beatles perform Day Tripper during their final concert performance, which took place at Candlestick Park in Aug. 1966.