The Evolution of Don Zimmer
Friday's P.M. Hot Clicks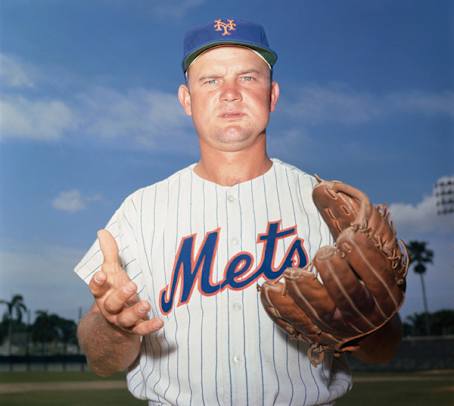 Rays Index created this chart showing the different teams Don Zimmer has been with in his 66 years of professional baseball. SI has been covering Zimmer since his playing days with the Brooklyn Dodgers, so I dug into the Vault to find these classic images of the baseball icon.
Yet Another Amazing Minor League Hockey Jersey
I've already discussed my love of bizarre minor league hockey jerseys and the Las Vegas Wranglers are the latest team to join in on the fun. On Saturday, the Wranglers will debut a Spider-Man jersey for its game against Idaho.
The Cost of Victory
According to The Moscow Times,all Russian gold medal winners received $200,000 and a Mercedes SUV worth $146,500. Silver and bronze medals also won a Mercedes, although one of lesser value.
Lovely Lady Round-Up
Friday's P.M. Hot Clicks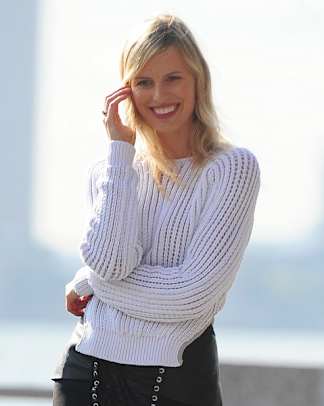 Karolina Kurkovaturns 30 today and Coed is celebrating with her 30 best photos ... The 101 hottest celebrity Instagram pics of the week ... SI Swimsuit models on the big screen ... Joanna Krupaknows how to dress ... Sarah Stage is a model to keep an eye on.
Just Call Him Mr. Football
You know you're cool when your nickname has a nickname (see Ric Flair, who is sometimes called "Naitch" which is a nickname for Nature Boy). Johnny Manziel has now reached that status as people have stopped calling him "Johnny Football" and now refer to him as "Mr. Football."
Worst Son Ever
Pernell "Sweat Pea" Whitaker went to court to have his mother evicted from the Virginia house he gave her 30 years ago. He then went onto describe the legal victory as a "beautiful moment."
Obama and Biden Make Strange, Awesome Video
The president and vice-president jogged around The White House to promote the "Let's Move" campaign.
Sports Moment of the Year
This is championship point of the first ever SI Swimsuit Beach Volleyball Tournament, which occurred last week and pitted eight teams of models and Miami chefs in a single-elimination tournament. SwimDaily has a huge behind-the-scenes gallery of the tournament and other swimsuit launch week activities. I suggest watching for the Sara Sampaiodance toward the end.
Odds and Ends
The Pacers had $1 million hanging out on a table in their locker room. No big deal ... Australian hurdler Michele Jenneke ate a sausage (and that is considered news in 2014) ... Here's a ranking of rappers' sports careers ... An in-depth look at Alec Baldwin devouring a hot dog in New York City yesterday ... This is how tennis players would accept their Oscar Awards ... Chad Johnson once waited outside the locker room to fight Ray Lewis ... SI Swimsuit models Chanel Iman, Bregje Heinen, and Gigi Hadidteach you how to take a proper selfie.
Jameis Being Jameis
Jameis Winston busts out the robot videobomb during ESPN's broadcast of a FSU baseball game.
The Baron Davis Comeback Continues
The latest in Baron Davis' return to glory (with a special appearance by Yao Ming)!
Vintage TV Commercials of the 1980s
This was may more entertaining that I expected.
The Most Difficult Job on the Planet
Have a laugh with comedian Bill Burr before starting your weekend. Just listen with headphones, because there is cursing -- and make sure your wife doesn't hear.