Mustardite Brett Smiley in today for Andy. Send tips to basmiley@gmail.com or hit me up and/or follow me on Twitter @brettsmiley.
Coming Up 7's
NBAE/Getty Images
Last night all three teams facing elimination won their Game 6 contests, creating an epic Game 7 triple header Saturday night, the first time the NBA will have three decisive games on the same night (although the league only changed its first round format from five games to seven in 2003). Get your popcorn, people.
The Thunder's so-called "Mr. Unreliable" Kevin Durant unreliably dropped 36 points on 11-of-23 shooting with 10 rebounds, two assists and a block. But Durant is not giving the newspaper that dissed him any credit for "motivating" him ... Check out the Hawks' Mike Scott's posterization of Ian Mahinmi... Larry Bird was a bit nervous about his Pacers, maybe because his All-Star 7-footer, Roy Hibbert, became the only All-Star to go scoreless in consecutive playoffs games since 1968 ... A look at Hibbert on the bench ... I also really enjoyed when Jeff Teague hit his L2 button for this spin. ... And watch Golden States' Jordan Crawfordbreak Blake Griffin's ankles.
You Stay Classy, NY Post
The New York Postfirst reported last night that disgraced Clippers owner Donald Sterling is battling cancer. The paper's first sentence? "This could wind up being a pretty short ban." Well, now. Sterling is impossible to defend but that's completely tasteless. What was the alternate first sentence, Post? "Sterling is likely to lose his legal battle against the NBA... to cancer."
Bend It Like Subban
Check out the Canadiens' P.K. Subban's furious double overtime slapshot game winner that silenced the Boston crowd, then take a closer look at the freeze-framed stick flex on that shot. Yeah, it's going to be a good series, particularly if we get more Johnny Boychuckcelebrations like this one.
Lovely Lady Of The Day
Friday's A.M. Hot Clicks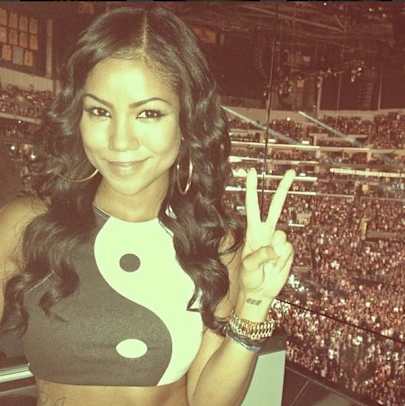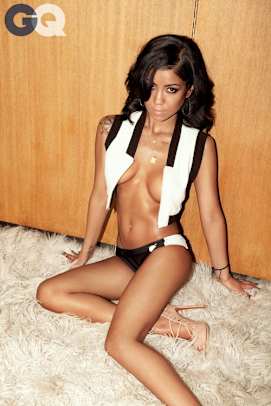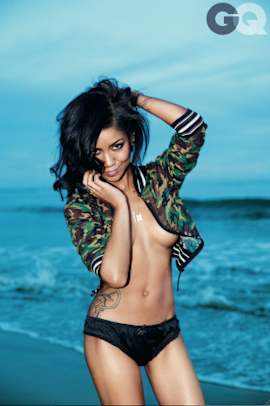 Sultry singer Jhené Aiko is today's Lovely Lady of the Day. Check her out over at GQ and you can follow her on Instagram.
Bartolo Colon Is the Best And Nothing Is Better Than Colon Batting
The veteran pitcher who has spent most of his career in the American League made contact yesterday, so he carried his bat with him down the line. Colon has one base knock since the start of the 2003 season and is hitless in his past 41 plate appearances since then. Mets officials, we expect fireworks when Bartolo finally records that bloop single.
How to Get Into the Ballpark for Free...
... and get a hot dog, 16-ounce beer and a souvenir ball. All you need to do is bring a baby bottle and check your dignity at the door.
Rejected Kentucky Derby Horse Names
Check out Jimmy Fallon's segment from the Tonight Showand also take a look at the actual field so we can discuss later.
Odds & Ends
Though Durant won't give the Oklahoman any credit for motivating him with its "Mr. Unreliable" headline, some Thunder fans may still like to see a similar putdown before Game 7, like this one ... New trailer released for upcoming Call of Duty: Advanced Warfare and it has a dose of Frank Underwood, or Kevin Spacey, if they're not the same guy now ... Here's what a WWE Raw script looks like ... Notre Dame coaches read players' tweets aloud and it's pretty darn funny ... Illinois QB sings Backstreet Boys before spring game .. Great Miguel Olivo reaction after Hyun Jin Ryu gives Yasiel Puig a little slap in the dugout ... Caddy trips and bends pro's putter but the golfer still sank a birdie with it ... Jimmy Kimmelwent to a barber shop for reaction to Donald Sterling's racist comments.
"Get some couth, for God's sake"
Announcer Kevin Harland interrupted a pregame segment for the National Anthem. A true American. [Awful Announcing]
[youtube https://www.youtube.com/watch?v=Z5cx6l4dnbQ]
Halftime Entertainment at the Warriors-Clippers Game
Husky men can jump, too.
Opening Bottles With a Chainsaw in Slow Motion
You might say it's a bit excessive, I might say it's a lot awesome.
[youtube https://www.youtube.com/watch?v=mNyTmPM0ah0]
Richard Sherman Recreates Fiery Erin Andrews Interview
For a good cause. [Bleacher Report]
[youtube https://www.youtube.com/watch?v=rvD-Q6Q8ZfE]