Wednesday's P.M. Hot Clicks
The NBA's Most Wanted Man
Wednesday's P.M. Hot Clicks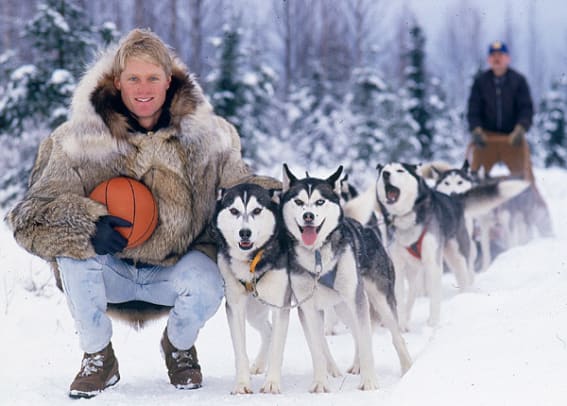 Steve Kerr is doing his best impression of The Bachelor right now as the Warriors and Knicks have make a pitch for him to be their next coach. As we await his decision, I present this collection of Kerr's best college photos, including that time SI tracked him down at the 1987 Great Alaskan Shootout and had him pose with sled dogs and a jacket that would make PETA put him on its most-wanted list.
Important WAG News
Fresh off her appearance as LLOD, Olivia Munn is dating Packers quarterback Aaron Rodgers.
Take That, Bobbleheads
From the "I'm not sure why but it's awesome" department, the Dodgers will hold Andre Ethier Apron Night on May 26.
Lovely Lady Round-Up
Wednesday's P.M. Hot Clicks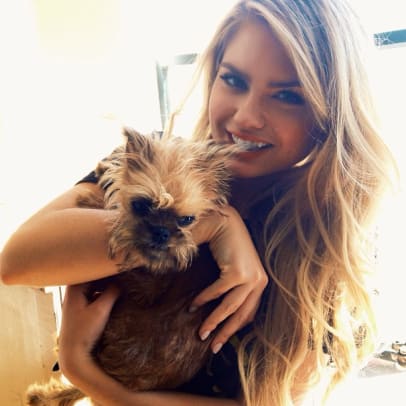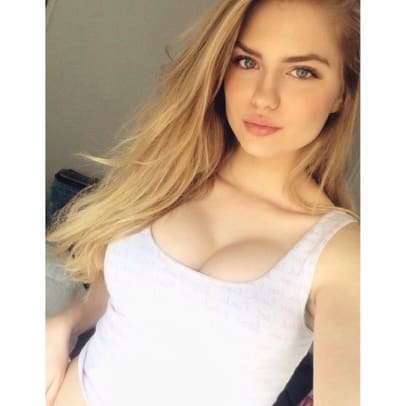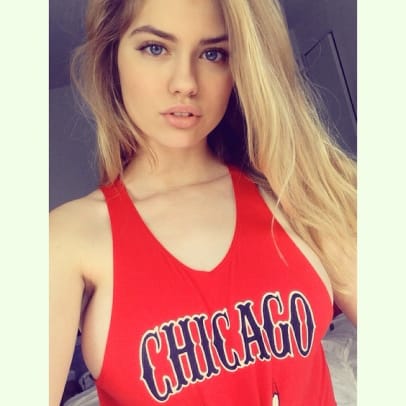 Alexandria Morgan is blowing up online, and as luck would have it, she visited the offices last week for a 2015 SI Swimsuit casting call ... Georgia Salpa's 29 best photos in honor of her 29th birthday ... Ashley Benson had a memorable photo shoot for Complex ... Ric Flair's daughter Charlotte is trying to be a professional wrestler ... Heather Renee is LSU's biggest fan ... The hottest Brittney Palmer GIFs, in honor of recent marriage.
You Don't See This Every Day
Yale forward Brandon Sherrod is taking a year off from the basketball team so he can travel and perform with the school's glee club. Is Lea Michele involved?
A Look at Cobb County Stadium
Wednesday's P.M. Hot Clicks
The Atlanta Braves released designs of their new 41,500-seat stadium on Wednesday. Cobb County Stadium, set to open in April 2017, will include four seating decks and a 90-foot roof. 
The Moon is a Planet?
That is the contention of Royals broadcaster Rex Hudler.
Kobe Bryant Tattoo of the Day
This Kobe Bryant tattoo is now on the leg of Steve Butcher. It was created by Q tattoos, whose Instagram page is worth checking out.
Odds and Ends
Bill Simmons was Nostradamus last night in predicting the referees would be the story of the Clippers-Thunder game ... Maybe the NCAA isn't so bad after all ... Happy 25th birthdayRob Gronkowski ... HBO will air a documentary about Kareem Abdul-Jabbar in early 2015 ... It's hard to dislike Marcin Gortat after his glowing speech about teammate John Wall ... The Canadiens fan who found Carey Price's lost dogs will be at Game 7 in Boston tonight ... Speaking of Game 7, Montreal's Bell Centre is sold out (even though the game is in Boston) ... Lamar Odom had a rough night on Tuesday ... CBS offered the late night gig to Neil Patrick Harris but he said no. The job went to Stephen Colbert ... Fifteen things you didn't know about The Bourne Identity.
Bobby Orr's Goal, The OYO Version
This is fantastic.
First Pitch of the Day
Maritza Valdes Gonzalez, the mother of Yasiel Puig, goes underhand to throw out the first pitch last night.
This is What CC Sabathia's Home Looks Like
The Yankees ace pitcher shows off his New Jersey home.
GIF Of The Day
Knuckleballs are crazy (HT Reddit)