Five things you probably didn't know about Tom Brady
Greg Bishop's tremendous profile of Patriots quarterback Tom Brady from the Dec. 15 issue of Sports Illustratedis now available online. It's primarily focused on Brady's insane preparation methods, the secret to remaining one of the NFL's best quarterbacks at 37. Here are a few of the best bits that illustrate just how much of a maniac Brady is.
1. He plays to win, even for charity.
At an event for Brady's charity in 2009, Brady started barking at his teammates, including retired NFL tight end Christian Fauria, to give a little more effort. Fauria put an extra hop in his step, pulled his hamstring, and cursed Brady out. 
2. He played four games in 2005 with an unfortunate below-the-belt injury.
Brady injured his shin in Week 14, and suffered a sports hernia the next week. The latter injury caused his testicles to swell to three times their normal size. But Brady played through the pain in New England's last two regular season games and two playoff games, causing backup quarterback Matt Cassel to quip, "So, yeah, Tom Brady has big balls."
Tom Brady and his Incredible Hair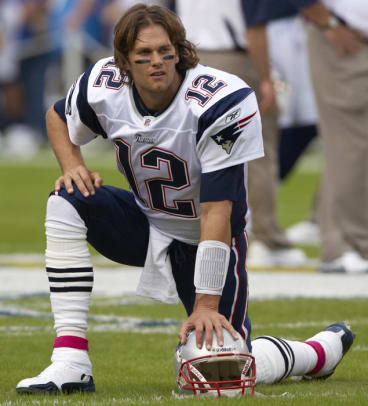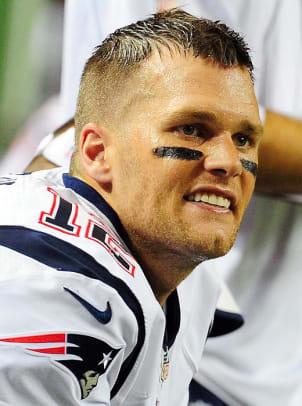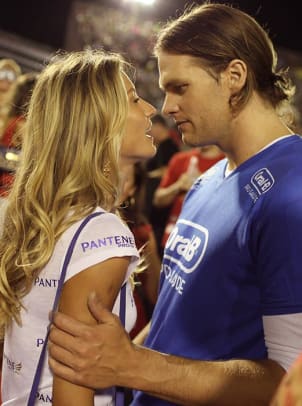 ​3. He takes ping pong very seriously. 
Ex-NFL tight end Cam Cleeland, who played with Brady in 2002, still remembers, 12 years later, how Brady's table tennis paddle was all beat up from smacking it on the table during training camp games.
• The best anecdotes about Giants pitcher Madison Bumgarner
4. He gets to weight room at an ungodly hour. 
Former teammate Rodney Harrison recounts how he would show up to lift weights at 6:40 a.m. and Brady would greet him with "Good afternoon." Harrison showed up earlier and earlier, but still got the same greeting. Eventually he showed up at 6, and Brady still teased him. Harrison had enough. "Screw you, Tom," he said. "I'm not coming in any earlier."
5. He goes to bed at 9 p.m.
Brady has trouble getting football out of his head. After practices and games, his mind is racing. So he does cognitive exercises to wind down. He's in bed at 9 and wakes up without an alarm. So yes, he is a machine. 
- Dan Gartland